My daughter is growing up. Mother's joy, father's happiness. Every day she becomes more mature and more and more interested in my household chores. It is interesting to her to put the spout in the saucepan, wash the plate and move it with a vacuum cleaner tube. So, it's time to add her to household chores.
My daughter is 4 years old, she is a very intelligent girl. Adult and independent. She is interested in everything that happens around. I understand that she knows the world, but she is curious too.
She has her own chores. She monitors the cleanliness of her bed, cleans up on a shelf in the closet, walks the cat Nyurka and grows her flowers in the garden. Not without my help, of course, but I only am present, and my daughter tries to do everything herself.
I do not dissuade her. I like her desire to do something, help me. This is especially entertaining when she sculpts dough balls, tries to make the biggest dumpling, or picks up a knife to make a salad.
Is it worth it or not?
I read about the age characteristics of girls in this period. Just at the age of 4, the girl deliberately tries to copy her mother's behavior. Therefore, give her freedom and space to be realized as my mother's copy.
By her example, a mother should show her daughter how to enter this world correctly. How to behave at home, how to improve family relationships. After all, the model of behavior in the family, which the daughter absorbs into herself from an early age, will then help her in the future to build her family.
Therefore, I armed myself with patience and gave my daughter the freedom and the right to help me around the house. She was inspired and inspired by more resolute manifestations of herself in household chores.
I have the opportunity to compare my daughter and a couple more children. Nearby grows a niece, who this year turned 7 years old. So she is still waiting for her mother to put on her sandals. What to say about how to wash the dishes or wipe the dust on the table. Mom does not allow her anything, even to go outside without her. And from all protects. The girl grows in her some sort of refined.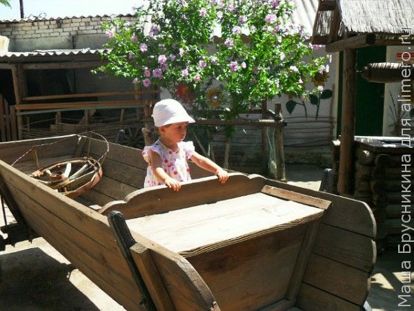 I do not want so. I want my child to be adapted to life. I dream that she grew up and knew how to cook, to choose the right products. I knew where the button at the vacuum cleaner is located. And it is also very important for her to know that tea does not grow in sachets, and milk does not appear from bottles.
It is important for a child to know everything through his mother. The sooner she does this, the better for her. Therefore, all the wishes of my daughter to help me, I perceive only with joy.
What do you think when a child needs to be taught homework?