We made a decision about when our baby will go to the nursery, even during pregnancy. Each family has its own desires, opportunities, principles. I'll tell you how it was with us.
Being pregnant, she discussed with her husband the question – when will our daughter go to the nursery and which ones. Long chose the gardens by location, read reviews about them. Stopped on three options. Immediately after the birth of the baby and after receiving all the necessary documents, we stood in line at the place in the garden to go there in a year and a half.
What influenced our decision?
I know that many mummies are opposed to giving their baby to kindergarten so early. Although some generally against gardens. Still, the decision mainly depends on my mother, so they relied on my position in society.
I became pregnant and gave birth while still a university student, so there was no work experience, there was no official work either. All the benefits I received social and at minimum rates. I didn't want to sit at home for a long time even because I would miss it for many years and in 25 years without work experience I'm not going to need much.
The financial situation was not very critical, could live, but tightening the belt. Extra pay was needed. The second factor was the fact that it was very hard for me without society, without communicating with fellow students, colleagues and people in general.
I didn't work with other mommies, I didn't go to the university often, and after graduation my contact with the outside world disappeared altogether. I just needed to get a job at least half a day. Emotionally it was hard to pull it all.
Yes, I am madly in love with my daughter, but the groundhog day was difficult for me. Perhaps sneakers will fly into me, but sitting at home with a child all day long is not mine.
I also did not forget to look at my daughter – by the age of one and a half she was already quite well spoken, almost mastered the pot (the diaper remained only for sleep and a walk), loved socializing with other children. If we passed by some kindergarten, she always wanted to go for a walk and play with other babies. Therefore, we have no particular questions. The child was ready for the garden.
We got a place in the nursery, and not even one, but two. A gift of fate – an error in the system. We were able to choose the one that suits us more. We had our first day in the manger when our daughter was one year and eight months old.
In my opinion, this is a great age to send a child to the garden. Yes, the first year in the nursery was difficult because of numerous light and serious diseases, but the immunity was developed and now my daughter goes to kindergarten with great pleasure.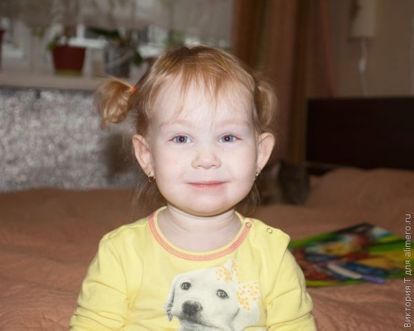 And at what age did your child go to the garden?