In this topic, I want to share my experience in choosing feeding bottles and, perhaps, my advice will be useful to those who are now preparing for the appearance of the baby and are thinking about his first dowry.
Do I need to buy in advance?
At one time, being an inexperienced mother, I bought many bottles of various sizes and manufacturers in advance. And after the birth of the baby, one of my customers solemnly handed me a huge box with a set of bottles and accessories from Avent.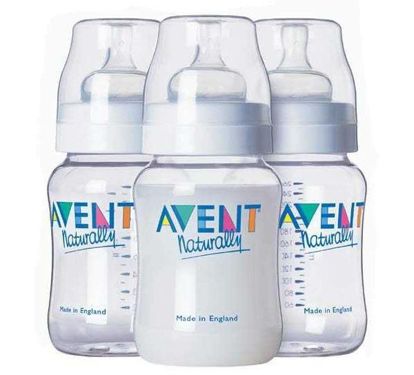 To store all this, for the most part, turned out to be unnecessary wealth, we had to allocate an extra shelf in the kitchen. But in reality I only needed a couple of small bottles, and even that a few times, since I was breastfeeding the baby and did not use the mixtures.
Bottles were needed in case of my long absence from home, and this happened very rarely. Or, if we left somewhere in the shopping center, clinic, on a visit or for a long walk, then sometimes I took them along with the pre-expressed milk, so as not to feed them in public.
Therefore, the main advice that I want to give: if you plan to breastfeed, you should not buy feeding bottles in advance. Or limit to 1-2 small bottles. If necessary, buy them later in the right amount and size.
Choose a bottle for feeding

I think everyone will agree with me that the most important point when choosing feeding bottles is safety for the child's body. In the days of our mothers in the course were glass bottles. Now all children's products (not only bottles, but also dishes, drinking bowls, pacifiers, breast pumps) are made of plastic.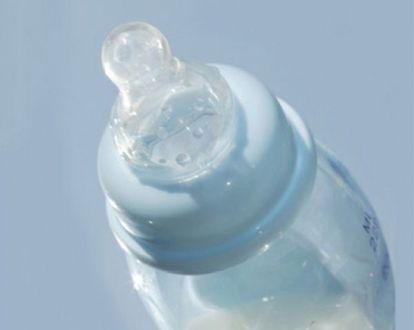 The most harmful component that can be in plastic bottles is bisphenol A. After several loud scandals in which the largest producers of children's goods were implicated, the BPA 0% emblem is almost everywhere emblazoned on packaging.
What is dangerous bisphenol A?

Bisphenol A is a chemical used in the manufacture of polycarbonate plastic and epoxy resins. When heated and when interacting with liquid food, it is fairly easy to enter the body, and even the smallest amounts of it are dangerous.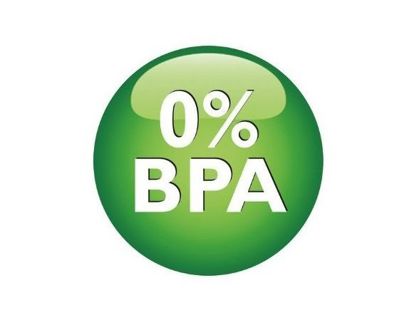 Some scientists at the moment are of the opinion that the negative effects of bisphenol A on the human body have not been proven (although experiments on animals have yielded disappointing results) or the opinion that it is rapidly eliminated from the body.
The other part, on the contrary, is sounding the alarm, warning of the saddest consequences. These include violations of the endocrine and immune system, reproductive function, an increase in the number of oncological diseases, and many other disappointing consequences.
How can I check the presence of Bisphenol A?

In addition to the emblem on the package, there should be a label on the bottom of the bottle. Well, if there is PP (polypropylene), this material is not dangerous. Also considered safe are reusable polyethersulfone bottles labeled "BPA-free".



If the number 7 (other) is marked on the bottom or there is a PC inscription, it means that the product is made of polycarbonate plastic and, accordingly, contains this harmful substance.
Again, bisphenol is especially dangerous when heated, in this case its release from plastic increases 55 times.
At one time, when we were still using the bottles, I carefully studied our entire home arsenal and found 2 suspicious bottles on which there was no marking. By the way, from the Avent series.
And now I have also abandoned the use of plastic children's dishes, which I used at the very beginning, and switched to the usual beat, which was in my childhood.
I am not such a big specialist and it is very difficult to check whether a particular type of plastic is safe, so I think that it is better not to risk the health of the child and avoid incomprehensible options. Here I am so confused mother!