When a woman becomes a mother, then she immediately has a question about how to raise her child properly. Stick to fashion trends or trust old grandma's methods? Let's figure it out!
I am a wholesale mother, a happy parent of two twins: a boy, Daniel, and a girl, Darya.
But with such happiness came the double tension. I did not understand how two children could be immediately fed, watered, clothed, and walked with them. Fatigue dropped hands, nerves could not stand. Grandmothers came to the rescue. And then it began))))))
I, as a modern mom, have been reading and seen enough on the Internet methods of modern bathing. I immediately decided to dip the children in the water with the head, to teach them to swim from the first days of life, to give freedom in the bath.
But grandmothers thought otherwise. I entrusted the first bathing to them.
When I saw the children in diapers, I became hysterical. I imagine it is not so. Grandmothers very carefully lowered them into the water, checked the temperature of the water with an elbow, and not with a thermometer (I thought), gradually taught the children to water, did not allow them to swim. The script was not mine, definitely.
The next day I decided to insist on and buy children according to my own method. They shouted, cried, it was clear that my technique did not work. I was defeated. Grandma's bathing method won. I admitted defeat and continued to bathe the children using diapers and elbows.
Feeding bottle
The next test was a bottle with a nipple for feeding. From the first days of my life, my children are artificial. My milk ended in a maternity hospital, and had not begun. Therefore, the nurse's children were fed with a mixture – with a spoon.
Arriving home, I continued to bully myself and children.
Imagine: the night, the children are bursting with hunger, and I feed both of them with a spoon. I did not have time to lie down again, feeding. In this rhythm, I lasted two days. Then she went to the pharmacy, bought bottles with a dummy and fed the children. I slept with my children for 4 hours in a deep sleep.
The children gladly sucked the bottles, and I realized that the grandmother's method of honey agarics had bypassed the newfangled trends with a score of 2: 0.
The next test was the use of water. Pediatricians, all in one voice, told me that up to 6 months, according to some new rules, water should not be given to children and not recommended. This is complete nonsense!
Try living on a sweet dairy mix without water. Not just want to drink, and even in the mouth dries. I did not accept this rule as a basis, and from 2 months my twins drank tea with chamomile, fennel, just purified water. Fashion trends again lost with a score of 3: 0.
But I picked up something useful for myself from modern recommendations. For example, the food on the clock I canceled. I fed when the children wanted to eat. Did not maintain an interval of 4 hours.
I do not want you to get the impression that I am an old-fashioned mother. But there are such traditions in the upbringing of children, which are checked for years, and there is nothing wrong with following them.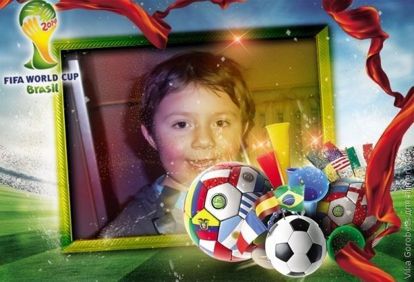 And I approach the new methods of education very carefully. I accept something, but I just dismiss something.
For example, I do not understand classes with a child in gyms from the first days of life, I do not accept children's diets at the age of 0-2 years. I do not understand the mothers who put their children's lives at undue risk. This ice hardening, children's yoga on the glass.
Of course, raising a child is a personal matter for every mother, here my advice is not needed. But I would really like moms to think first about the children, and not about how to boast to the whole world.
And what do you put in the priority of raising your children: the experience of generations or phrases from modern educational materials?