I have one friend. She is 30 years old, but age does not matter. It's all about her. The character is disgusting, behaves badly towards other people. Yes, and children, as I was convinced, too.
Our acquaintance

My husband and I used to live in one good neighborhood, rented part of the house there. And in the neighborhood lived a family. I made friends very much with one girl. She is the same age as me. We have a lot of common interests, a lot of interesting topics for conversation. Yes, and children of the same age. And we are interested, and it was good for the kids to play together!
My friend lived with her husband's parents. I feel sorry for her. After all, the husband's sister, that is, her sister-in-law, came to them. And her character is not sugar! Somehow we walked with the children, and she joined us. All would be nothing if she did not climb into the conversation and did not insert their 5 kopecks. And I did not immediately like her!
How do you feel about people who constantly lecture you, try to teach the mind? I don't think anyone likes that. So I do not like this scary! But she, let's call her Kate, (no offense to the charming owners of this name) constantly climbed to me, then to her friend with her teachings.
I understand, of course, she is older than me, she is 36, she has a second child. She may have more experience and she knows more than me … but I just don't have to impose my point of view on anyone, I don't ask! But all would be fine if it did not concern my child!
Her son

She recently gave birth to a second baby. The boy is cute, but in character, I look, covered in mom! No wonder they say that a child can be seen from childhood. She loves him, cares for him, but also allows him a lot. Too. For example, we had a raspberry bush on the street. I was waiting for her to ripen, she did not give her son a green berry. She brazenly picked some ripe berries and fed her child.
Knowing that the raspberry was planted for my child, she could at least ask! Her son, adopting the arrogant behavior of the mother, also enters the sandbox. It takes toys away from children: shovels, buckets, rake, and owls. In general, everything that can be taken away, he takes and fights! How bad that she does not teach him that taking someone else's is not good!
I teach him to survive!
"Why don't you take your toys with you?" I ask her somehow.
– What for? We will play yours!
– Your son bites! Look, the bruise on my son's hand!
"So what's the big deal?" I teach him to survive!
And I did not understand this phrase about survival at all. Are we living in the age of the dinosaurs? We do not survive, but live! She lives in abundance: everything is there, what can only be desired: her own apartment, repair, equipment (which my husband and I practically don't have and we have to plow and plow before). So what kind of survival are we talking about? No, I do not envy, but simply state the facts.
That her son bites mine is true. Katerina brings up in her son some savage who seeks her aggressive actions: biting other children, insulting in every possible way. And instead of punishing her fighter, she encourages him: Well done and clever. And this is not included in any framework! What is this education?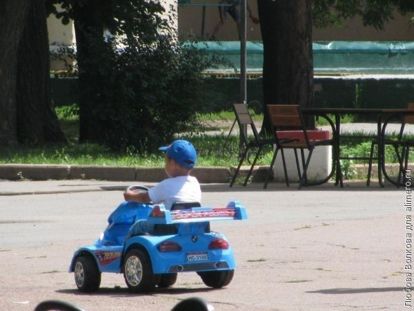 My reaction

I would not let my bitten, bitten and eternally screaming (from her savage) son play when they came. They come to the sandbox when we are there. But we pointedly left, I removed my son from communicating with the offender. Enough, the bruises are still there, so set new ones?
It would be better if Katya was engaged not in teaching me, but in raising her son. I would teach him to take a pot, to eat and act independently in society. What can grow out of a child if he is not taught anything? Encourage all his aggressive actions and not explain the basics of behavior? For me, this is all unthinkable.
How nice that now we live far from them! I tell the situation to moms from the sandbox. All in shock. We do not have this in the yard. No one fights or bites, and if there are attempts, they are instantly stopped.
What do you think? What should be done in this situation? Have you met such Katy? And have you heard of such education – survival?