When, a year and a half after the birth of my first daughter, I left for the maternity hospital, tears flowed down my cheeks. And I didn't cry for fear of the forthcoming birth, but because of feelings about how she, my little one, would be here without me!
The presence of grandmothers did not reassure me, I was already bored madly, and if the ambulance doctor politely but surely did not push me to the door, I probably would have given birth right in the hallway, giving the last instructions to those who remain.
Triumphal return from the hospital was marked by two events.
Barely stepping over the threshold with a tiny bundle in my hands, I was amazed how my eldest daughter grew up! Compared to her younger sister, she looked like a giant! A girl on the vydane, completely independent and reasonable person.
But, as soon as I sat down on the sofa to show my eldest new man, my girlfriend on the issue immediately poked her sister in the nose and amazingly childishly commented on: noska! Well, that does not glare!
The next pleasant surprise was the episode, when the big one, taking advantage of my minute absence, climbed into the bed of a small one and managed to completely undress it, and then tried to pull it out to bathe. For a long time after that, I moved away from the shock and worried that I could not restrain myself.
Mom, I'm small too!


How quickly you grew, my little girl! Later I realized that the most common parental mistake is related to the conviction that with the advent of the baby, the child automatically becomes the oldest.
This is especially unfair with respect to the odds. The age difference between them often tends to zero, and the parental relationship is firmly fixed within the framework of the senior-junior. Sometimes for the rest of your life.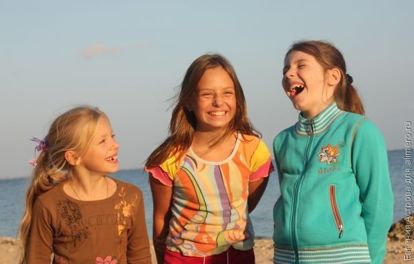 The next important point was the understanding that my children, despite the similar age, are completely different people. And if one has a pronounced penchant for singing, this is not a reason to record both in
vocal-instrumental ensemble. Nothing good will come of it!
But the age of school very often go to one class. This has its pros and cons. The advantages, of course, are that they are still one gang, and in which case they will always stand up for each other, and it is easier for parents to control the training.
Well, and minuses are as follows: at a certain point, the difference in a year and a half still turns out to be significant. And when one of my beauties began to run actively on dates, the second one became jealous and offended. But I think that this will soon pass – after all, they are the same age.