When my first daughter was born, many said that I was very lucky to raise a girl much easier. It is believed that girls are calmer and more obedient than boys. But I wonder who decided that? My daughters are very active and mobile.

Modern girls
In my opinion, raising any child is not easy, and girls are even more difficult. Why do I think so?
If earlier any girl was brought up so that when she grew up, she became a good wife and mother, today many women work on an equal basis with men, which means it is also necessary to bring up leadership qualities in a girl.
When children are very small, it is very difficult to make them show qualities that are diametrically opposed. For example, it is not bad when a woman is soft and compliant in nature; these are good qualities that will be useful in family life.
But, I want my girls to grow quite active and independent. These qualities will be useful to any person in the future.

Sexless pedagogy
I recall right away how earlier there were separate schools for boys and girls. They had different activities, therefore, and in the future, everyone went about their business. Now there is no separation by sex.
And it seems to me that this is much more correct. Children learn to build relationships, play with each other, regardless of their gender. And for purely female and male classes there are various clubs and sections.

Nurturing femininity
At first glance, it seems, how can you bring up what is already laid by nature? And at the same time, some modern girls do not have such qualities as softness, naivety, they are more aggressive and bold. Teenage girls sometimes differ little from guys.
Female qualities of character should be brought up in girls from early childhood. The girl should be soft, modest, caring. But at the same time, always repel the offender. I understand that this is very controversial. But I want my girls to grow up feminine, but not too soft.

Rogues in skirts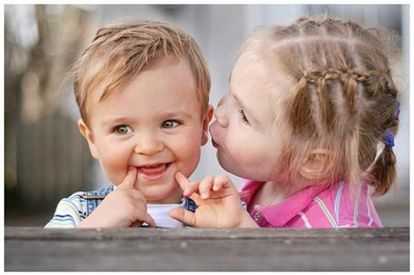 No matter how hard I try to bring up female manifestations of character in my daughters, they still have their own temperament. They are very active, for them it is more interesting not to play dolls, but to climb slides. But even their mobility, if desired, can be sent in the right direction. The main thing – do not miss the moment.
It is worth noting that sometimes the clothes we dress our daughters plays an important role. In the future, girls would love skirts and dresses, I wear them like this from childhood.
But a friend always puts her daughter in tracksuits and trousers, says that she is more comfortable. It turns out that since childhood she teaches her to sport style in clothes.
The conclusion I draw is that the education of girls is not at all easier, but on the contrary more difficult. And I think the mothers of my daughters will agree with me, right? But at the same time I do not claim that it is easier to raise boys. Just need different approaches to education.