For some reason, for many (especially men), maternity leave is associated either with a resort, or with a rest. Why are only phrases? Well, you – you walk around with a stroller, you don't do anything, it's cool, you don't need to get up early at work. Of course, what are you doing?
Indeed, from the outside, such a life seems cloudless and carefree – you sit at home, you do nothing, you walk in the fresh air. Tale, not life! I wonder which of the young mothers would agree with these statements? What do women do on maternity leave? And what is difficult in this?
The little ones are beautiful, I don't argue, but they don't always sleep and smile. Even the sweetest of them are naughty and crying. The most difficult thing here is that before the age of two mothers it is very difficult to understand the cause of child discontent. So you have to arrange dances with a tambourine, thinking at the same time – it hurts the stomach or the pants squeeze. I was doubly lucky – up to the year my daughter categorically did not want to get off her hands.
And mothers with children, happy and smiling, only in photographs in magazines. In reality, everything is a little different. I would look at a man who cuts a salad or washes the floor with one hand, and in the other holds a five-liter bottle of water, for example. And it is still poorly said – because the bottle does not scream in his ear and does not wriggle.
Another object of envy – long walks with a stroller. How wonderful it is to walk on a sunny morning with a glass of freshly brewed tea, right? And how do you like the walk at -10 and the frosty wind? And if you wanted to use the toilet? I admit to you, I was jealous of mothers who walk quietly with awake children until 10-11 months old. Because all the time that her daughter did not sleep, she preferred to scream in a wheelchair.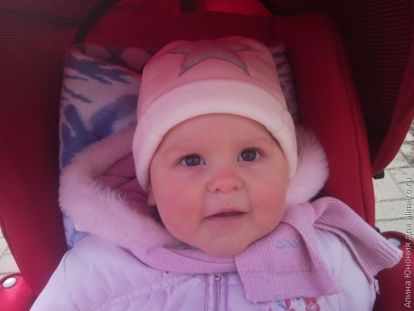 This looked like this – a slow walk in the blink of an eye turns into a run with a pram in the direction of the house, because the child woke up and screaming, wanting to get to his mother in his arms. So we ran home – in one hand, a stroller, in the other a daughter.
The decree is a great time for culinary experiments. Maybe I have a bad time with the organization of time, but the first year I was not that I was not inclined to experiment in the kitchen, I remember vaguely in general.
Tell me, how can you focus on any process when you are regularly distracted? Then they want to check the contents of the kitchen cabinets, then to see what a dozen eggs turn into if smeared on the floor.
I agree, it is much easier to take children closer to the age of three (at this age cartoons come to our aid), but the decree ends at three years.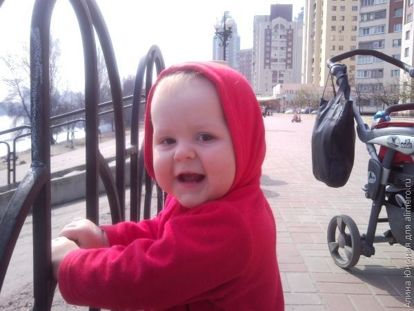 I never get tired of thanking the creators of home appliances, which in every possible way simplifies our lives. Sometimes it even becomes shameful for my fatigue, because I don't wash my hands, crush my floor with a fine mop, and grind minced meat and mashed potatoes in a blender.
But this does not exclude human involvement – the laundry needs to be sorted and hung out, products for the blender and ovens to buy, and at first the floor must be washed, probably more often than it takes to wash.
Imagination often draws a picture of an ideal young mother – a rosy baby sleeps in a crib, while mom paints her nails with a clay mask on her face, and before that she lay for an hour in a bath with fragrant foam.
Handsomely? And if I tell you that for the first six months I even went to the toilet, sorry, went with the child in my arms? And washed with the open door of the shower, because in front of me sat a daughter, whom I entertained at this time with songs and dances. Oh yes, the whole washing process took me 4 minutes. This is if with a scrub.
When to do business and yourself, if the child is awake at home and sleeps on the street? And how to take a child if he is completely uninteresting toys? How to cook soup, if the only thing that interests the child is the mother's hair? How to go to the grocery store if the baby suddenly fell asleep? These and many other questions young mothers have to solve during the day.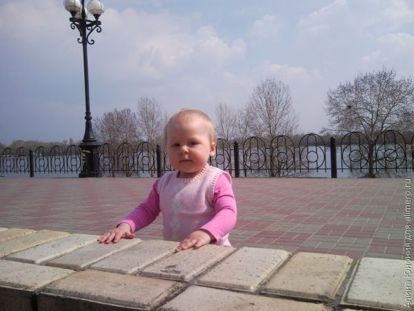 Regarding sleep, anytime, is also a moot point. I will not deny that you can fall asleep anywhere, but solely because the night was sleepless and I was ready to sleep everywhere, even on a bench, leaning on the handle of the stroller.
Undoubtedly, if we consider only one side of the decree, it becomes sad. Everything is not quite true, the pros can be found everywhere, however, to realize all your plans is much more difficult than before, because you need to adhere to the daily routine of the child (sleep, food, walks).
I do not in any way claim that the decree is the work of a miner. But it is not as easy as it seems from the outside. Sometimes there were days when I noticed with horror that it was already evening time, but I did not have breakfast or brushed my teeth. Or for three days I didn't turn on the computer, because it could only be done during my daughter's sleep, and after sleepless nights I couldn't help myself not to sleep with her.
In any case, the purpose of my today's article is to try to tell that the decree is also work, no less important and hard than office work. And sometimes it is even harder, if only because the schedule is painfully inconvenient – 24/7 against the standard from 9 to 18.
Do you think the decree is rest or is it work?