I remember how in the first month of my daughter's life we ​​constantly went to doctors. Thank God, these were scheduled visits. But any diagnoses posed by the doctors simply made me panicky! After all, then I did not know much, much was afraid. It is now I myself a little bit a doctor, but before …
Sad surgeon visit
The most terrible for me was visiting a surgeon. Then he gave us a preliminary diagnosis – dysplasia. How, what, what to do now? A lot of questions, fear, tears. We were sent for an ultrasound, which confirmed – my daughter has dysplasia.
I remember when we stood again in line to the surgeon to explain the results of the ultrasound and get recommendations for action, I saw the baby. He was set strut, which did not allow to connect the legs. Sight, of course, terrible. I thought that my baby would have to torment me too.
Yes, and on the Internet I read a lot of different horror films about dysplasia. It turns out that the so-called underdevelopment of the hip joints. And in girls, dysplasia is much more common than in boys.
Children are given tires, electrophoresis, physiotherapy. And if you do not treat this disease quickly and at an early age, then you can not cure it at all. And I was struck by the statistics – if you find dysplasia at a very early age, then up to 1.5 years old it can almost always be cured. Up to 1.5 years. And then we just had a month.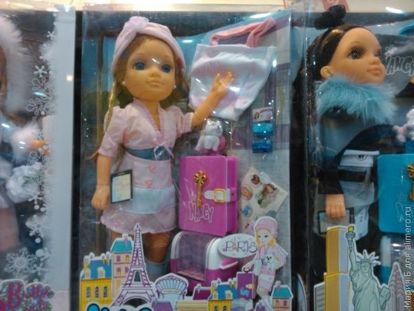 In general, this is how we stood in line for a doctor, and I was determined to have a long, hard struggle with this ailment. The doctor has been testing my patience for a long time, studying the ultrasound data. As a result, it turned out that we have a very mild degree of dysplasia and cardinal methods are not required.
He apparently saw horror and panic in my eyes, and reassured him – it turns out that today many children are diagnosed with such a diagnosis. And it's almost always not so scary! My stone just fell from the heart – I was ready to kiss the doctor)
Our road to recovery
To my joy, no spacers, we did not put tires. But the legs to connect us still banned. As a result, we put on a diaper, then we put a folded diaper between the legs, and then we swaddled the baby. This did not cause her any discomfort.
Then we were prescribed a massage. I found a good doctor and arranged for her to come to our home. I remember our first lesson – at first everything went well. But in the end she began to breed daughters legs – oh and my baby screamed! It just was some kind of horror. I could not calm her down for a long time. The masseur and I decided to switch to a lighter massage so as not to deliver as much of the child's negativity.
As a result, we completed ten massage courses, then walked into the pool, and at half a year old again went to the doctor. He immediately sent us to the ultrasound. And, cheers, the diagnosis of dysplasia, we removed.
Of course, I understand that everything was not so serious with us, and we immediately identified this diagnosis. Our early treatment quickly gave results. Therefore, dear mommies! I want to give you advice!
In the first month of your baby's life, be sure to go through all the necessary doctors to, God forbid, identify any abnormalities at an early stage. After all, it is proved that the sooner the disease is detected, and the sooner you begin to treat it, the sooner you will become healthy!
Therefore, if you see that your baby cannot fully separate its legs, and there are no other symptoms of dysplasia, then it is better not to pull and go to the doctor. And you never know!
Mommy, and your kids had dysplasia? How fast could you overcome it?