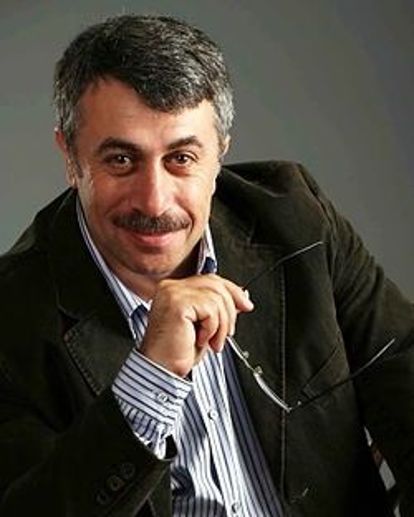 Yevgeny Olegovich Komarovsky is a children's doctor, in addition to that, a candidate of medical sciences and a doctor of the highest category. He talks about complicated medical things and concepts so simply that he wonders how they can treat us. Now I understand why there are so many sick people in the country! – Because such doctors do not sit in our clinics and give us diagnoses, and do not treat our children.
In order to touch a little medical truth that can make us a healthy nation, I suggest you go to the official website and watch the video from the Doctor Komarovsky School.
E.O. Komarovsky was recognized as the most beautiful person in Ukraine in 2010, but this is not his main asset, but the fact that he volunteered to help the people, and give doctors an example to follow. In Ukraine, it has already begun to be called Ukrainian Spock.
The ancient rulers were so wise that by hiring a doctor they paid them wages only for the months when their master was healthy. For the days that their ruler was sick, they did not receive a penny and the doctors were interested in quickly setting the master on his feet and getting paid again!
Nowadays, the opposite is true – the more people get sick, the greater the income of doctors (especially the income of those doctors who work with pharmaceutical companies to sell their products). We have in the end what we have.