I am a very lazy mom. I do not cease to repeat it and, unlike most mothers, I am very proud of my laziness. After all, it is to not waste time, effort and money on unnecessary actions and things. Then the maximum of all the same time and energy remains on the child. Maximum comfort – minimum problems. This is what I aspire to. It is from this point of view that I want to look at the baby's dowry.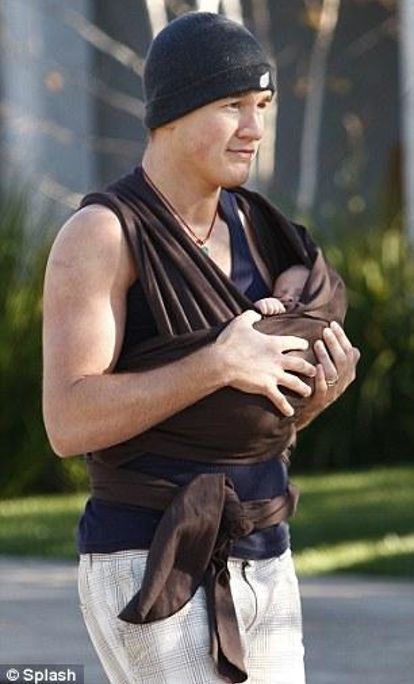 Stroller VS Sling
The carriage is perhaps the first thing that future parents think about acquiring. My opinion is that this is a cumbersome and inconvenient transport, limiting the communication of the mother with the child and the possibility of movement. And then, it is terribly inconvenient: on the road to take the child out of the stroller and carry it on your hands, on the stairs and in the elevator – the same thing. And if the baby fell asleep? Terribly uncomfortable.
Whether business a rag-sling. The child sleeps and is awake on the mother, you can talk to him, you can breastfeed unnoticed. Sling is compact, it is easy to wear, because it takes most of the weight of the child to itself. And how nice to kiss your favorite nose! I am so bagarna of this invention of a primitive woman that I even became a sling consultant, devoting a part of my life to teaching mothers.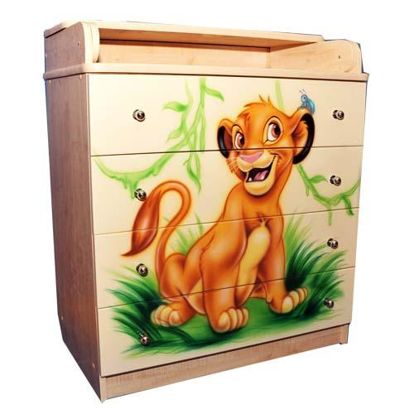 Baby changing table
Very handy thing. But, since I love things that are universal, I used a wide chest of drawers for me as a changing table. Everything was at hand, which is very convenient. Then, when the baby grew up, she began to get things out of the dresser herself, and small toys settled on the bottom shelf. In any case, it does not matter – changing table or chest of drawers, most importantly, my mother's back will be more whole. Besides. then the dresser will remain in the baby's room without losing its functionality.
The main thing when using the changing table is to observe the safety rules and not leave the baby alone for a second!


Breast pump, sterilizer, bottles, nipples
If mom has steadfastly tuned in to the use of mixtures – yes, these should all be acquired in advance. If mother plans to feed herself, this is not the place in the house! All these things are like a gun on the wall in a play – they will definitely shoot.


Mobies
They have become so popular! But did anyone notice how often this toy appears in horror movies? A newborn sees only at a distance of 30-40 cm and his mobile suspended at a half-meter distance simply… frightens him. No, not all! But I do not want to experiment on my own child. It took more than a week for my husband and I to understand why a child often cries – it was the mobile that was the reason. Soviet rattles on the ribbon – that's my choice!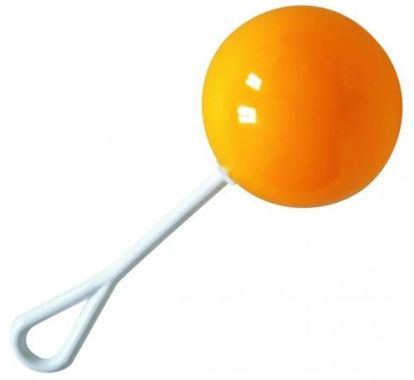 First rattle
Ball on a stick! Yes, yes, yes, this is the perfect first rattle for crumbs! Easy to hold, comfortable and even if it clicks on the nose – it does not hurt. And when he grows up, this rattle will be an excellent musical instrument!


Chair for babies
Here I am with all my hands for! The main thing is that it is hygienic and safe. It should be easy to wash and seat belts fixed at shoulder and groin level. Chairs with attachments only at the level of the hips – dangerous to the life of the baby, because he learns to get out of them literally in a week! Alas, this experience cost me a dislocation of my daughter.
Well, when the chair has interchangeable tables – then the child can also draw.


Jumpers and Walkers
Absolute filth in terms of physiology. Ask any orthopedist how harmful these devices are. And considering that most often the jumpers are fixed in the doorway … Traumatologists can tell a lot of sad stories about both the first and the second device. It is better to use all kinds of wheelchairs – the meaning is the same.
If we talk about clothes, then it is better to adhere to the golden rule: for the first three months – a lot of easily removed and quickly drying.