A small child should not be left unattended. This is well known to all parents. However, statistics show that most accidents occur in a safe home environment in the presence of adults.
Small children are open to the world, well, they do not know at all that the world is not always kind to them. They can not learn from the mistakes of others, they must all know on their own. The curiosity and tireless spirit of the researchers make the small handles reach for the wires, the beautiful bottles of cleaning products and the handles of the shining pans.
The task of parents is to try to protect children from domestic injuries as much as possible. Of course, no mother will be able to control the child 24 hours a day. But if you follow certain rules, the number of injuries can be significantly reduced.
What should be childhood?
My son fell off the couch when he was 4.5 months old. At that time I was just a few steps away, but I was distracted by a telephone conversation. I remember my state in which a deep sense of guilt was mixed with anxiety and fear.
How could this happen? As a child who can not crawl, in a few seconds was able to overcome such a distance? These questions I ask myself so far. The situation ended well, but unfortunately, it was not the last in the history of our falls and injuries.
We could not avoid bruises and abrasions. Even little fingers suffered several times, accidentally falling into the closing drawers of the dresser and the doors of the lockers. Like any mom, it's hard for me to look at the tears of a beloved child. But does it happen without childhood?
Any child, knowing the world, will face such troubles. However, last summer there was a more tragic story with a child of one of my friends. Two-year-old Angelina brushed a teapot with boiling water on the floor and received severe burns of the legs.
An ambulance, resuscitation, bandaging and many, many tears of all the members of this family … Now everything is over, and only the scars on the legs of a little girl remind what happened. Who is to blame? Parents who, albeit momentarily, have lost their vigilance.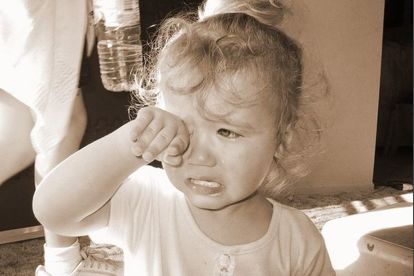 Simple precautions will help avoid trouble, keep our children alive and healthy.
General recommendations for parents
Never leave your baby on the changing table or on the edge of the bed. Fall even 2-3 month-old children – a frequent occurrence. All baby care supplies should be within arm's reach. To do this, you can use a special organizer.
Underestimation of children's opportunities is a frequent cause of domestic injuries. It should be borne in mind that a child who does not have teeth can easily bite off a hard apple, and a child who cannot crawl can find himself on the edge of the bed.
All items of potential danger should not be accessible to children. And any interaction with them is controlled by adults.
Children need special attention from parents during times of stress, age crises, illness, travel, or the absence of one of the parents. It is known that at this time the probability of accidents increases significantly.
The most dangerous items in the house
1. Sockets and wires
2. Batteries during the heating season
3. Doors and open windows
4. Any appliances and utensils
5. Medicines, household chemicals and small items
Formation of safety skills
Parents should ensure the baby not only the maximum level of security, but also foster a sense of self-preservation. Educational work must begin with the most tender age.
Do not be limited to direct prohibitions: no, you can not, do not touch. It is very important each time to explain to the child exactly what the danger is.
Love and take care of children! They deserve to be happy and healthy!