Today I want to talk about parents and small children. Our little son is 10 months old. And I will tell you how our rhythm of life works. In response, I would like to know your opinion, dear readers.
How it all began
Maxim – our firstborn. I had very difficult births, so the first 2 weeks at home with my child helped my mother-in-law. She even moved to us for this time. And I am very grateful to her, because I learned a lot from her and gained experience.
My milk disappeared almost immediately, so Maksik was fed mixtures. Of course, I would like to breastfeed my son. But since it happened so, I have the opportunity not to be tied to the house.
When Maxim was born, the husband was very happy about the heir. But, since the husband works 6 days a week, he sees his son in the evenings and Sundays. And this time we have called Daddy.
My husband comes home from work, dines, feeds his son and goes for a walk with him. Usually they walk 2 hours. During this time, I manage to do something that can not be done with a small child. I do household chores, I have time to make masks for myself, take a bath and even take a nap.
On Saturday evening after work, the husband also takes care of the child until Sunday evening. Sunday is my day off.
I go to the salon, do a manicure, pedicure, haircut. Also I go on Sundays to the pool. I also have time to go shopping and once in 2 months to meet with friends in a cafe.
So I take a break from the baby. I cannot say that I get tired, but it is very difficult to be constantly under stress. I can't relax until the end 24 hours a day. I can not fully sleep, I am always on my guard – I listen as our babies sniffle, check if it is frozen and so on. Sometimes, if it is not possible to get out of the house for a long time, I get tired morally and get annoyed about every occasion.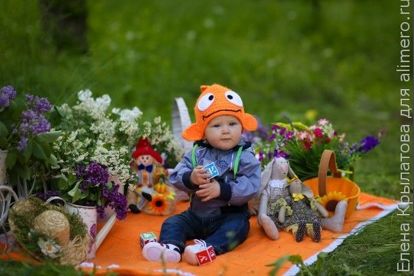 Joint rest
However, her husband also needs rest. Therefore, the parents – mine and him – come to us and sit with the child. And my husband and I go to the cinema, to a cafe or just walk in the park. We do not miss the holidays of friends – we go to weddings, birthdays, other events – we live a full life.
We can afford such a holiday about once a month. Our parents are even outraged and ask to sit with their grandson more often 🙂 We don't want to overload them. We are already grateful that we have the opportunity to relax from the child and from everyday life.
What do you think, do parents need to rest from their children? How did you have it, tell me?