One day my mother-in-law made a remark to me that I too praise my daughter for various trifles that are not worth such attention. I was surprised to argue that even the Russian proverb says: A good word is pleasant to a cat, and a person is even more so. But her position was adamant.
Dad does not praise daughter
My daughter should grow up courageous, as her sons are boys. By the way, her boys really grew quite adequate people, and one of them became my husband. But in order for my husband to say to his clever daughter, the moon will probably have to fall to the ground. He praises her very rarely.
In my family, children did not feel sorry for kind words, and her husband's family preferred severity. I try to compensate for his firmness of education with its gentleness. It seems to me that a child has a positive life scenario, you need to praise him.
The child should know that they love him, not because he has done something well, but simply because he is, no matter what he did at the moment, the parents will not stop loving him.
It's not hard for me to say: What a beautiful picture you have, or you are such a clever girl that quickly dressed. I don't feel sorry for kind words, but my husband perceives them as a weakness, and in our family this sometimes becomes a stumbling block.
History of one vase
One day my daughter broke a vase. The reaction of her husband is lightning: Do you have hands that are full of holes? The child is already frightened by having spoiled the thing, he does not hide it and is waiting for punishment. But for what? After all, the vase could break ourselves? Who would scold and punish us? No one. So why do we think that we can punish children for different little things, especially for unplanned ones?
This time I offered to help my daughter to remove everything and calmly said that, most likely, the vase was slippery and she just fell out of her hands.
As a result, I get discontent with my husband. Say, my justification of any actions can lead to the fact that my daughter will not be afraid of punishment at all.
For me, the very phrase to be afraid of punishment is insane towards children. After all, a negative assessment of the results of the child's actions is combined in their minds with the assessment of their personality. He associates a bad deed with the fact that I am so bad. And hardly a low self-esteem can help the child find his place in life.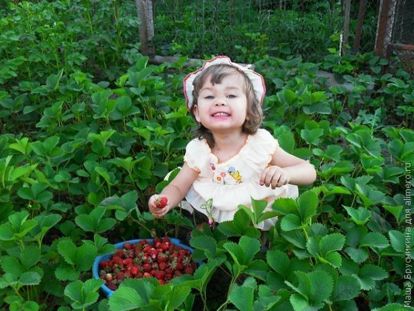 To persuade her husband while not succeeding. The funny thing is that my husband loves when I praise him, although he does not admit this, but he himself is not accustomed to saying good words. And this is how we live, in the hope that someday he will still learn the word clever daughter.
Do your husbands praise children?