For a year now, I have been learning a new profession for myself – teaching kids and preschoolers English. My students are of different ages – from 2 to 6 years old, groups are formed according to the age principle: 2-3, 4-5, 5-6 years.
Classes are held in a game form, the main emphasis is on expanding the child's vocabulary, common phrases.
I remember when my daughter was younger, I was interested in similar methods of development, we even attended several test lessons. Then I also paid attention to the advertisement, according to which English could be taught to children literally from the cradle – the minimum age of students is 6 months!
This is too much, I thought, and decided that I would study with my daughter on my own, and indeed, you should first teach her native language, and only then take up a foreign language. Who knew that a few years later I myself would become a teacher. As they say in the famous work Life plays by a man, and a person plays the trumpet, something like that.
Teaching children is easy; they quickly memorize new words. To my great surprise, already at my second lesson, a 3-year-old girl almost correctly showed the images I needed, even if I hadn't started to pronounce them.
In addition, toddlers and preschoolers, unlike more adults, are respectful to adults. And often training with outsiders is more successful than with mom.
Another plus for parents (but hardly for a child) is to put a tick somewhere for themselves or inadvertently mention in conversation that a child attends English classes. I have evening lessons that parents bring children after work, and I sometimes think about it – maybe it would be better for a child to spend this time with his mother?
As I wrote above, our classes are held in a playful way, therefore not only speech, but also thinking as a whole develops. After all, these are puzzles, and designers, and board games, that is, the same development games, in essence, but with comments in a foreign language.
The lesson lasts 45 minutes, but even with such a schedule, the children get tired in half an hour. And this is despite the fact that we both play and move. Although, I do not argue, time flies by very quickly! Plus the fact that in this way the child becomes more diligent, which does not interfere in kindergarten and school.
Now popular method of immersion in the language environment. This means that during the lesson there should not be a single word in Russian, only English. It remains only to imagine how children feel in the first lessons.
It seems to me that at the age of 3 the child is still not able to understand what a foreign language is, why he is needed and why the aunt-teacher speaks differently than he used to hear. I started telling my daughter about other countries and their traditions closer to four years, it was after this that she woke up an interest in this information and a desire to learn. Up to this point, children perceive learning as entertainment, and only boring or fun – it depends on the teacher.
Despite the fact that they quickly remember, they forget with the same speed. That is why, if you decided to teach the child language, this training should be permanent, and not occasionally.
Do not expect that the child will speak and support the conversation after a few lessons. The fact is that, firstly, the emphasis is on expanding vocabulary, and secondly, with such learning, children memorize information in the form of phrases that they often cannot transform.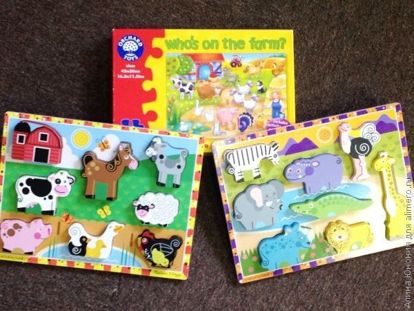 Another important nuance is that foreign languages ​​often have completely different pronunciation of sounds. That is why care should be taken to ensure that because of a foreign language, the child does not have problems with his native speech. For example, I have a girlfriend in Estonia, they have a bilingual family. And it is because of the Estonian language that the girl has problems with the pronunciation of hissing and whistling sounds, which are not available in Estonian.
It seems to me that the optimal age for the start of training (if you decide on this) is not earlier than 4-5 years, the training should be conducted on an ongoing basis.
But it is still better if the child does not lose active leisure through classes. Ideally – to study from autumn to spring, without spending a lot of free time. Nevertheless, our children still have time to learn – the whole school is ahead, but on the playground with friends to run – who knows.
And how do you feel about learning a foreign language with kids?