Even before pregnancy, I really wanted the baby to be born in summer or early autumn. For some reason I had such a desire. When I got pregnant in March, I thought about giving birth to me in the winter. Cold, snow, frost and other not joyful moments.
It was the first thing that came to mind, but then I remembered the winter fairy tale, the New Year holidays and other New Year joys and moods. Not everything is so bad! – I thought, and began to study the issue of discharge in the winter.
Tips experienced
Already past this touching event, an extract from the hospital, advised different. Someone wrote that you need to buy an envelope and it will be useful for the whole winter, someone said that it is more convenient to buy a transforming overalls, someone advised to get a warm blanket.
After carefully weighing everything up and consulting with other mummies who are planning to give birth with me in one month, I still made a list of what and how to get out of the hospital with my daughter.
On the birthday of a daughter in our southern city poured a lot of snow. This is rare, and therefore for me this was a special charm. When we left the hospital, there was still a lot of snow on the street. The child needed to dress warmer and more comfortable.
Underneath, on our newborn, I wore an excellent suit. Already estimated by millions of mommies little men saved us on that solemn day. Was bought a wonderful outfit. In the set was a body with a long sleeve and a waistcoat with long legs on top. Completed the outfit snow-white cap.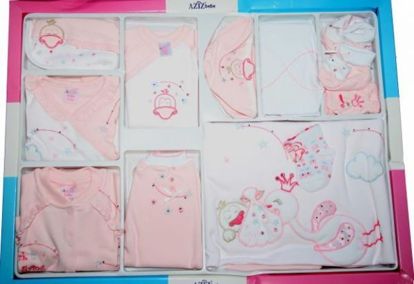 From above, we bought a knitted beautiful and warm suit consisting of pants, blouses and hats.
Next to the suit was a jumpsuit. I still chose him, the beauty and practicality won. I just didn't want to knock up a blanket, transferors did not attract me either. They were too big for my baby. As a result, we had such a miracle, which the daughter carried by until March.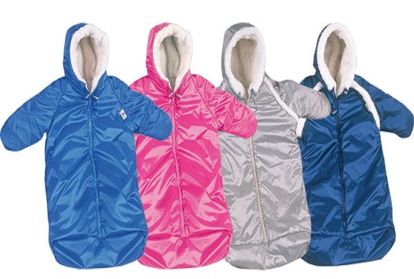 I was originally against blankets and bows in the power of the Soviet Union. practicality is closer to me In such a dress, my daughter walked until March. Then a warm jumpsuit was replaced by a lighter one, and then they were walking in a knitted suit. I do not regret my choice at all, but on the contrary, I advise everyone!