Dandelion is a special flower, a flower from childhood. A little sun on a leg, as if he tries his best not to let me forget that I, too, was once a little girl – a button, an inch, – and flourishes again and again year after year.
He himself is the personification of childhood – childhood summer. And as soon as it ottsvetet, as soon as white fluffy umbrellas are circled, youth immediately adjoins maturity: the foliage on the trees will no longer be so light-green, it will darken, pour juice and begin to save power for the fruits, then die after falling under the gusty autumn wind, disappear – for the sake of a new life.
In the meantime, dandelions have not yet faded – vivat, childhood! Ida weave wreaths!
Wreath

Probably, in the audience of Alimero there is not a single reader who would not make wreaths of leaves, flowers and herbs in her childhood. And no wonder – these decorations are traditional for many nations, and for the Slavs they are especially close. And our distant great-great-great-grandmothers made very small girls wreaths, decorated themselves with them, sang songs and danced.
Let's go and weave a wreath!
To begin with, we put one flower on another.
Tuck the stem of the top flower under the bottom.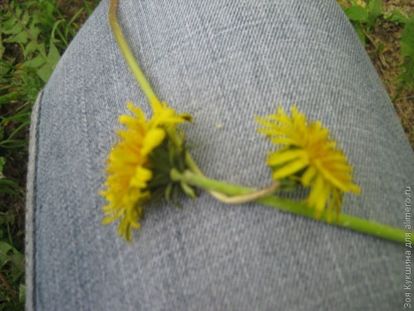 We carry out the stem through the top between the two dandelion heads and fold it with the second stem.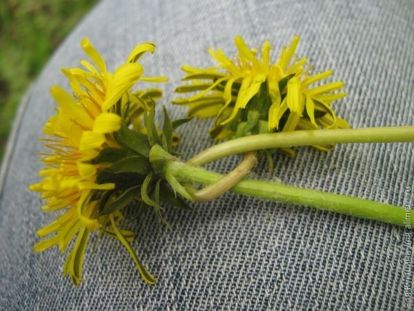 We repeat the procedure several times until the length of the wreath is equal to the girth of our head. After this, the ends of the wreath are fastened with a blade of grass.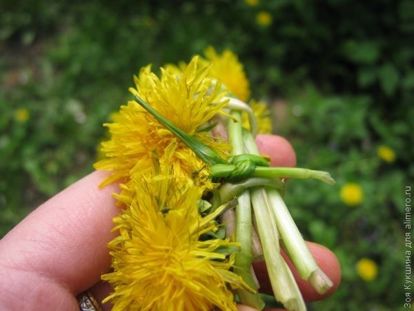 Flower decoration is ready!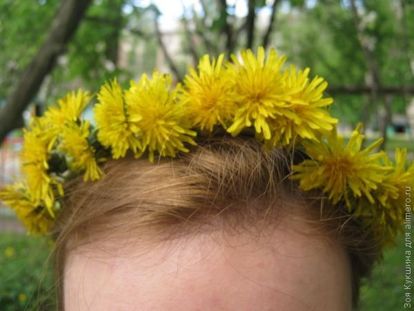 Grandma, Grandma, curl curls!

Another traditional game in which dandelions were used was as follows. Dandelion stem is divided into several parts.
And then the dandelion was lowered into the water, saying: Grandma, Grandma, curl your curls! – and got dandelion with curls already curled.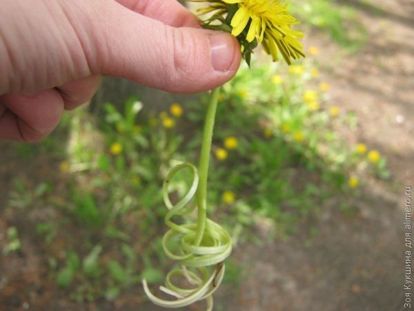 He won the curly!
Chains

Decorative chains were also made from dandelion stalks.
For this, a flower was torn from the stem.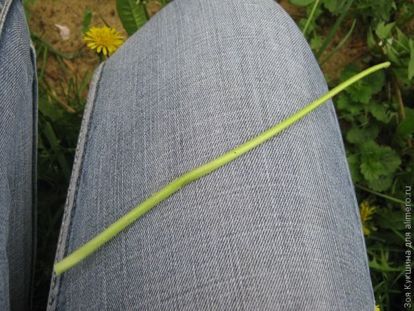 The narrow end of the stem is inserted into the wide. It turned out the ring.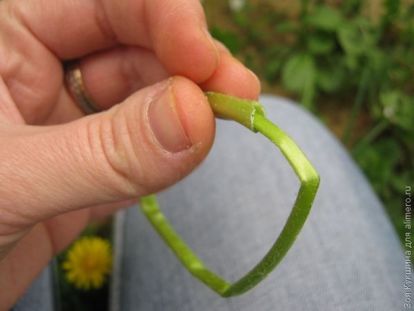 With the next stem, they did the same procedure, linking it with the previous link.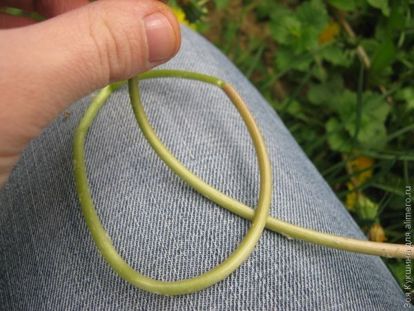 Parachutes

It seems that nature itself has created a dandelion for the comfort of small children. Blow on a small white cloud – and a flock of parachutes will spread across the wide world …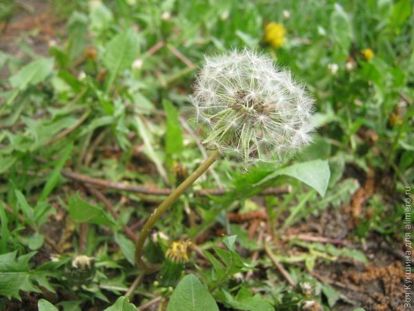 One small flower – and so much joy it can bring. Share it with your child, and at the same time yourself, crouching down to pick a dandelion, become smaller and look again at this familiar world as your child looks at him.