During the first months after birth, my son occasionally had a weak cough. Choking with milk or air, he blushed and began to cough, but after a few seconds it passed. However, a little later we had to deal with a more serious cough, the cause of which was ARVI.
Pick up the first cold disease has managed us in 4 months. It was autumn outside, but the weather was warm. Then I wondered how this could happen. Draft we avoided, dressed for the weather, and there it is.
All night the baby periodically coughed and cried. I did not let him go. Toward morning, his temperature rose slightly. I did not dare to self-medicate, I did not have the necessary experience at that time. From the morning I called the children's clinic and asked the doctor to visit us as soon as possible.
Happy son became much easier. He ate well, played with rattles, but didn't want to get out of my hands. I often gave him to drink warm boiled water, knowing that in case of illness he needed to use more liquid to eliminate toxins. The lure, which I was just beginning to enter, decided to cancel until recovery.
The doctor came in the late afternoon when her working day ended. Immediately I said that we have a little stuffy, and advised me to air the room more often. In addition, she drew my attention to the fact that in well-moistened air, the child will recover much faster. While she was examining her son, I soaked and squeezed a large towel and hung it on the back of the crib.
Having examined the child, the pediatrician concluded that he had ARVI. In the recipe, she wrote a list of drugs for the treatment of rhinitis and cough, as well as methods and doses of their reception. Then the doctor left, telling me to call if the child does not feel better.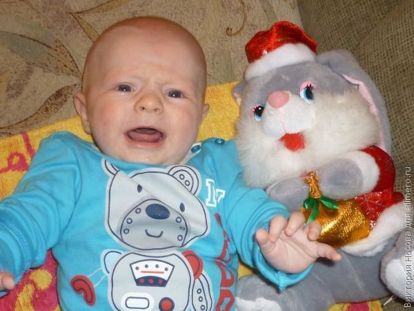 After seeing the doctor, I called my husband at work so that he would urgently come to the pharmacy and bring us the necessary medicines. Then she called a friend who works as a pharmacist and asked me to prepare the necessary medicines. It so happened that for several years we have been buying medicines only in those pharmacies where she works.
I do not remember exactly what kind of cough medicine the doctor prescribed for us then, but a friend began to protest. She explained to me that it is given to children from 6 months, and she does not advise me to risk. In the end, she dissuaded me from buying it, offering as a replacement the Gadelix safe syrup, which can be given to children almost from birth.
With this medicine I fed my son a week. Gave ¼ measuring spoons a day. 2 days after the start of treatment, his dry paroxysmal cough was replaced by a wet one. I began to notice that along with the cough, the baby began to get phlegm. But her son did not know how to choke, so he had to help.
I once heard that to improve sputum discharge, you can massage the chest of a child. Therefore, she began to lightly pat the baby's chest and also on the back several times a day.
Days after 5 son recovered. However, I decided to continue all the medical procedures for another couple of days so that the disease, and in particular, cough, would not return.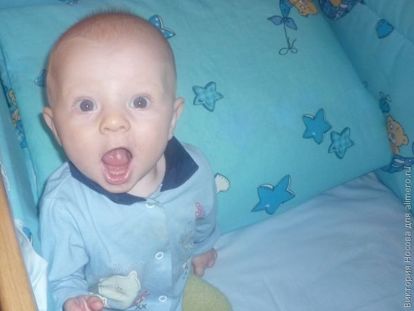 This case prompted me to carry out the prevention of cough in a child: the gradual hardening of his body – pouring cool water on his legs. Since then, we still have a cough several times, but timely treatment allowed to cope with it within 1-2 days.