Formerly, the entire assortment of baby cosmetics included baby soap, quack-quack shampoo and baby cream. Now the number of cosmetics is ten times more.
Means for washing the body and hair
Up to two years, the main criterion for choosing them was the presence of a dispenser. I have a secret passion for them, this also applies to my cosmetics, 90% of the products I have with dispensers, yes 🙂
The most convenient options for me were large bottles (750 ml) of Chicco shower gel and shampoo. I also liked the product Sanosan 2 in 1, in the cosmetics of this company I really like the smell.
For the hands of my daughter and I use the usual children's liquid soap. However, lately, my baby is experiencing tender feelings for her own soap production. Still, it is with sparkles and in the form of a cat or a bunny.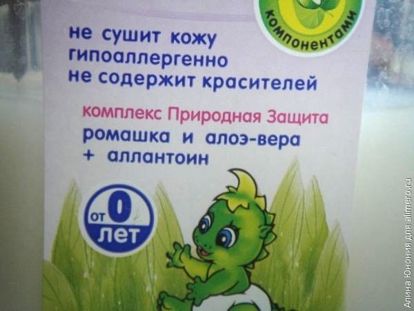 After 2 years, princesses and fairies appeared in our lives, which greatly facilitated the procedure of washing hair for a child. Sometimes it seems to me that she is even ready to drink fish oil, provided that the princess is drawn on the package.
There is no great need for them, of course. However, it seems to me that my daughter inherited from me dry skin during the heating season. Therefore, I use children's moisturizers. I didn't really like Chicco's emulsion (despite the presence of a dispenser) – although it absorbs quickly, the effect is almost imperceptible.
Several times I tried Bubchen creams – a great liquid consistency, but an uncomfortable cap, about which I broke several nails.
Sometime in the winter, my daughter had very dry, sometimes even rough skin areas on her legs. This is an unpleasant consequence of the constant wearing of tights, I think. Saved us the miracle cream Topicrem. Yes, it is more expensive than the average, but, firstly, it's a convenient 500ml flucon with a dispenser, and secondly, it is great for adults who have very dry skin.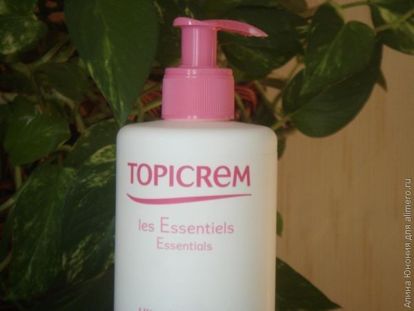 To protect the delicate baby skin from wind and frost, in the winter I use a protective cream against the weather. Ordinary moisturizer is not suitable for this purpose, since the liquid contained in it can freeze directly in the pores of the skin. And in protective creams the water content is minimal, but the higher fat content.
For the second year I have been using Bubchen cream successfully. Before him tried Chicco. Hipp, Kalina – I did not like the consistency, the creams are too thick, they are hard to apply on the skin.
I am not a supporter of children's makeup, even more – it annoys me (especially professional during children's photo shoots). Maximum – indulge in lip gloss. Little fairy, hygienic lipstick, and non-bitten lacquer.
Access to my cosmetics is not allowed to anyone except me. Even to look, smell and try.
We also have a premium in favor of combing the hair – the daughter uses the usual adults Syoss and GlissKur, I have not tried the children, I just can't do away with adults – one bottle is enough for more than a year!
She also has children's perfumes. A thing is absolutely not necessary, but, as they say, they don't look a gift horse in the mouth. I will tell you in secret – I sometimes use them myself, it really smells pleasant.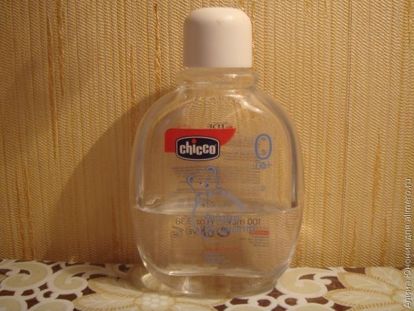 Hygienic lipstick in winter is an irreplaceable thing. Especially for my baby – her lips often crack. At night, I smear it with vitamin A or E, and before going outside – with lipstick, of course, with sparkles or princesses.
Try to use products intended for newborn babies (age category 0) – their quality is controlled much more strictly. Mustela has proven itself well in this line. Topicrem, A-Derma.
Control the quality of cosmetics for children. It is better to purchase them in pharmacies, give preference to products with a neutral odor and dull color. Remember that what is applied to the skin of a child, already after 30 minutes is partially present in the blood.