I will try to remember how it was, even though the stroller has long been forgotten and sold because of its uselessness. I had practically no friends with children at that time, I could only consult with the Internet.
In order to avoid disappointments, pre-gauge the width of the opening of the entrance and balcony doors, and do not forget about the elevator. Otherwise, a few extra centimeters will condemn you to long suffering.
For example, in our area, most elevators were replaced by identical new Otis elevators, whose width is 59 cm. And the width of most wheelchairs – from 60cm, if the model is three-wheeled, then around 70cm. It will not be superfluous to measure the length of the elevator if the cabin is small.
If you know the exact sex of the child, you can choose the characteristic pink and blue. However, you do not even suspect how many color choices exist besides these 2: red, green, yellow, beige, etc.
My daughter had 3 strollers: one bright red, the second of light green color, and the third in a white and blue cell. In terms of marquess, these colors are quite comfortable, like any thing, I washed the covers as they were soiled, which happened not so often.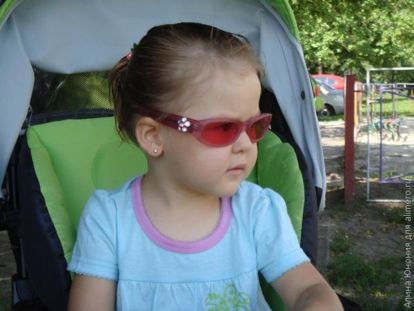 Beginners run up their eyes – manufacturers offer: 3 in 1, 2 in 1, transformer, walking stick, walk! I will try to briefly tell about each of them.
On one chassis there is a cradle, a walking block and a car seat of the zero group (up to 12kg). I had just such a model. What is important – we practically did not use the cradle, because the daughter was categorically against the fact that she was lying and could not see anything, but in general, those rare times when I was walking with the cradle, the baby was sleeping.
At 3 we already walked in the car seat – there is a sun shade, there is enough space, the child sees the world around, everyone is happy. Also the chair can be used at home instead of a chaise lounge. Yes, and in a trip by car, it makes no sense to take a bulky cradle.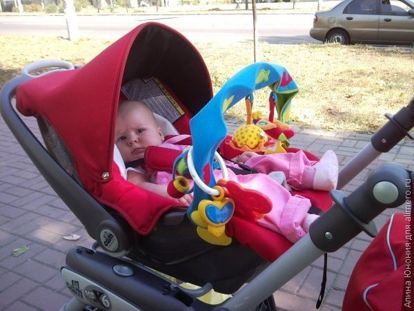 2 in 1 is the same set, only without a car seat (chassis, cradle, walking block). For well-known manufacturers, car seats of the zero group come up to the chassis by default and are sold separately (for example, MaxiCosi, CAM).
Usually these models are the most bulky and heavy. Their essence is that if desired, the cradle turns into a nurse by raising the backrest. Often these strollers are equipped with large inflatable wheels, which also does not add to their ease.
Carriage in which the cradle is missing. Usually purchased for children whose age is about a year. Depreciation qualities are not so important anymore (usually children do not sleep outside after a year), and more attention is paid to the presence of a basket for toys, lightness, and the availability of accessories (tabletop, cup holder, etc.).
Our second stroller was very light – about 6kg, which after 12kg of the previous model seemed to me just a feather. Usually walks are made up by a book. By pushing special buttons and / or levers, the stroller turns into a square design.
The easiest and easiest option – usually canes weigh only a few kg. This is the so-called rag on the bed. Convenient for reluctant to walk 2-3 years old kids when you need to go to the clinic, shop. Especially convenient for use on trips – do not take up much space, and no other wheelchairs are usually allowed at the airport.
Minus – they have two handles, but not one solid, which is very uncomfortable for me, I love it when I have one hand free.
Their choice depends on the roads in your area. If you plan to walk in the woods or you have solid holes and hummocks, then for a restful sleep of a child you cannot do without rubber wheels. Yes, they are heavy, but have good cushioning properties.
My wheels were polyurethane – and not like rubber, but not plastic. Depreciation is not good, but we are not so bad roads, I am pleased.
Usually complete with a stroller are: a rain cover, a cover on the legs (for the cradle and a walk), a bag. More rarely, there are: a cup holder, an umbrella (I bought separately), a clutch for my mother's hands, an anti-mosquito net.
Be sure not only the presence of seat belts, but also their constant use. Fasten off even a sleeping child. During the unfolding of the stroller, carefully check all the mechanisms, usually with a fully unfolded state, a click is heard, otherwise the wheelchair may fold at the most inopportune moment.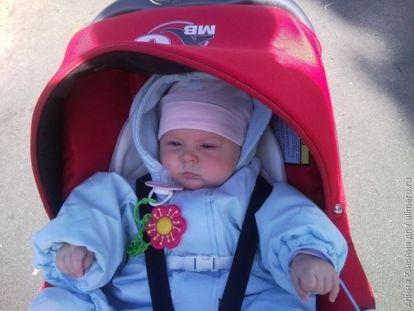 If I chose the stroller again, I probably would not have been so scrupulous in my choice. The main thing – a small weight (and I saw models about 20 kg!), Maneuverability, a spacious basket and ease of care.
The baby doesn't care in which stroller to sleep. The main thing is to be dry and comfortable 🙂