For any kid, his mother is the first teacher, the first assistant, the first best friend. But sometimes we, young and inexperienced mothers, lack the skills and knowledge. Or so it seems to us …
That is why, when we turned 1.4 years old, I decided that we could try to walk into development centers for kids.
Why I decided so
Opportunity to get me the most additional learning skills of my daughter. For some reason, it always seems to me that I don't know something, I don't know something, I do something wrong. Although I am constantly trying to learn various methods of teaching children. But I wanted to see how the professionals do it in order to back up their gained knowledge with pedagogical experience.
Communication with other kids. I wanted my daughter to be among her peers, talked with them, played. And then we are constantly sitting together with her at home, and on the playground the children are so busy with kulichikami that they really don't care.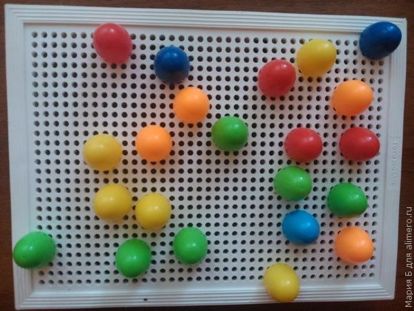 A change of scenery. I really wanted to somehow diversify our groundhog day with the baby, and almost every day we have the same program. And then an interesting trip, games, new people, activities. Change is always great!
And the most important thing is development assistance my baby!
How I chose the development center
I had several criteria for choosing a center:
1. Proximity to home. First, I selected all the centers that are 15 minutes away by car – we don't really like to drive, and 15 minutes is our limit.
2. Availability of classes for kids. By the way, not every development center offers classes for kids by the year. Therefore, I had to exclude some nearby centers.
3. Time of classes. Considering that my daughters and I are late birds, I decided that we had better go to class in the evening. So, courses on the basis of kindergartens conduct their classes from 17-15. It seemed to me that it would be quite convenient for us, because by 10 am we are unlikely to arrive with our daughters in good spirits.
4. The presence of a trial lesson. I was not at all ready to immediately buy a monthly subscription for 8 classes – and if we don't like it a little, or it's still too early for my daughter to attend such classes. Therefore, the presence of a trial, but, of course, a paid occupation, also became an important criterion for me.
5. Recommendations mommies. As a result of the selection according to my first criteria, we have only three centers to choose from. And then I went to the playground, where we walk every day, for recommendations moms. Circle narrowed to one center!
And so my daughters and I went to a trial lesson. What can I tell you … We didn't do anything – the daughter categorically did not want to sit in one place. We liked only sports activities, where you could run. And also a game room, where they were not forced to sit either. And 1.5 hours of classes is a very long time for such kids! Even I am extremely tired.
I don't know whether it's too early for us to go to the development, or 1.5 hours – for too long, or evening classes don't suit us. I still do not understand. Next time we will get up early and go to the morning session. Well, if here we do not sit in one place, it means that we will postpone our development to an older age and continue our attempts at home. Moreover, the majority of educational toys, as it turned out, we already have;)
Momma, and you go with your kids on development? Share, please!