My two year old son has two categories of toys. The first – those with whom he plays. The second – those that I hide away from him.
The first group includes the normal quality toys, and the second – cheap junk, which sometimes seeps into the hands of a baby, thanks to not too attentive relatives or friends.
So, today we will talk about Chinese toys

Hardworking Asians so overwhelmed the market for children's products that a toy not made in China today is quite difficult to find.
Trying to recently choose a doll for a familiar girl as a gift, in a huge store I found only a couple of dolls from Europe among dozens of Chinese lalek.
Is it bad? Not really. The Chinese make quite, in my opinion, quality toys. But only when they are produced by order of European or American companies and under their own supervision.
True, the cost of such toys is quite consistent with the quality, and, despite the Chinese, in general, the origin, is quite high. It should also be said that even if the Chinese factory was observed from the European Union, the chance that the toy would turn out to be bad still remains, even if it is negligible.
A few years ago, for example, there was a story about how the well-known company Mattel recalled thousands of its toys, painted by a Chinese contractor with high lead paint.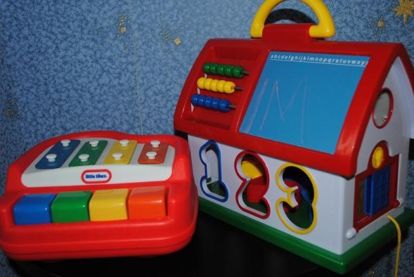 Cheap same toys from China, which were invented and manufactured in the factories of this country, leave much to be desired almost always.
Bad materials, poor-quality paint, flashy colors and too loud zombie melodies – locomotives, cars and robots fall into this description, which I clean away from the little hands of children.
What is harmful Chinese toys

I do not give these toys to my son for several reasons. First, often, they simply do not look aesthetically pleasing. For example, they gave us a train with a frankly evil face.
Secondly, if the toy is musical, then it will scream so that all the neighbors will come running. I myself cannot hear these sounds, I can imagine what the poor child is thinking about when a stupid loud melody is heard from a typewriter, constantly repeating.
Third, and most importantly: the materials used to make such toys often contain substances harmful to the human body.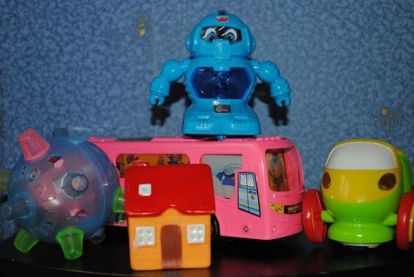 Lead, phenol, methanol, toluene and other substances painfully hit the kidneys, liver, brain, heart, eyesight, lungs. Moreover, the impact of these substances can be as noticeable (toluene causes nausea, and phenol can cause burns on the skin), and completely invisible, but even more significant.
In addition, these toys often break and can cause injury. Although, as practice shows, even poor quality toys can be dangerous. For example, our dad cut his finger when he just got a new car out of the box.
How to choose a quality toy

In general, you need to somehow save yourself from such goods. To exclude the possibility of buying cheap Chinese nonsense, we take toys only in large well-known stores. In the markets, in underground passages and in provincial shops I do not buy toys.
Also, I do not take toys without a label or packaging – it is quite possible that they lay open on the counter to erode an unpleasant chemical smell.
We always read the label: who produced, where, under whose control. Be sure to pay attention to the icons of GOST and San-Pin, the presence of the address and site of the manufacturer and supplier.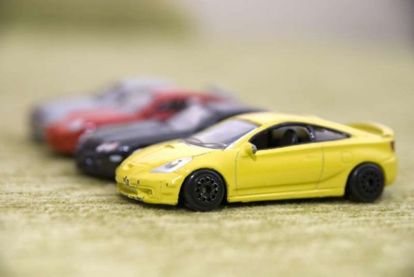 In addition, we carefully examine the toy before buying it. As you know, and on the fence is written, so you should make a personal inspection.
Irregularities and burrs on plastic, a stained paint (may contain lead), an unpleasant smell from a toy will help to visually distinguish a low-quality thing.
Another indicator – the price. Quite a penny thing has little chance of being of high quality. Although there are exceptions. For example, we bought a great Italian machine for 150 rubles. On the contrary, the train, which did not suit me at all in quality, cost about $ 100.
Even if you carefully inspected the toy, you should understand that the composition of its materials will still remain a mystery to you.
Therefore, planning to buy a gift for your son or daughter, it is better to spend a little more time and effort and find a good thing, rather than go to the nearest store and take the first inexpensive toy.