I recently met my old friend. All so beautiful, well-groomed. We can safely say that she looks gorgeous. I felt uncomfortable next to her: a battered jacket, the cheapest and simple sneakers, jeans, which are probably 10 years old.
Our conversation went about classmates, school, teachers and their current life. Many of us in the classroom are not bad arranged: someone has graduated from a prestigious university and became a banker, someone went to another country and built a villa. Some decided to open their business. Classmates mastered various professions: teachers, ballerina, stewardess.
Julia works in a travel company. I didn't understand exactly what position she had, but by her self-confidence it became clear to me that she was standing there on her feet and well-recommended herself.
What did I tell her about myself? Well, the fact that I was unlearned, became the wife and mother of two wonderful children. I have an interesting job, many hobbies and interests in life. She only meets with MCH and do not rush to start a family.
What else to talk about? Not about diapers, breastfeeding and teething? I can only talk about this with my mommy friends, and we have become friends quite by chance.
Do you know what I heard from Julia?
– Tell me how? How could you decide to have a child as a student, without work, housing?
Shut up, I do not know what to say.
– And what, you immediately gave birth to the second? Where do you and your husband work?
– You know, Julia, we did not live with our spouse. square yet. But this does not mean that we should not get married and start families. Yes, we live with his parents. But! We have separate rooms in which in 5 years of living together we were able to make repairs, buy appliances and furniture.
– And you have a problem with housing solved?
– No, not resolved. For some, this is an eternal question. People live for themselves, take a mortgage and pay half their lives. So, not to have children, not to start a family?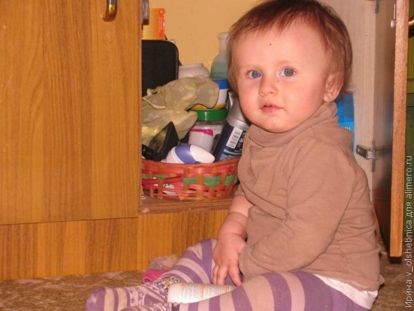 Does everyone have a housing problem?
It seems we did not swear, but the conversation itself seemed to me very much like a quarrel. I did not understand what Yulia wanted to say to me. But when I came home, I gradually began to cool and understand.
It means so. Julia is a very arrogant lady who likes to pay attention to herself. This is evident: a fur vest (worth at least 2 thousand UAH / 150 cu), a leather handbag and boots, a manicure-pedicure-hairstyle. Of course, she does not spend all the money she earns on anyone.
How can you judge someone without noticing yourself? She has no children, does not pay for housing, but only plans everything. And an apartment from the sky will not fall, you need to earn it or pay it.
It seems to me that many young couples have a housing problem. But what not to have children, not to give birth, until they pay the mortgage? Sounds silly. And wait until the apartment appears, a smart job, you can forever.
Yes, we really want a separate housing, its own. But neither me nor my husband has it. Therefore, we have to be content with what we have. But the most invaluable wealth in my life is not those 2 rooms in the house of in-law, but my children. I gave birth to them, bring them up and adore them without limit.
I do not know how you can pursue a career, square meters, instead of just building your family happiness. And I think you can save money and build a house with children.
What do you think? Do you have a housing problem solved? Or you, like me, the situation?