So much has changed in the last century our life, that the birth of children is not a natural continuation of family life. Who else has not graduated from the institute, someone wants to make a dizzying career, and someone just does not want to spoil the figure …
Feminists scream: Down with the pots! We also want to earn money, not to sit at home !. The World Association for Family Planning, slowly penetrating into Russia, whispers in a low voice of contraception and legalization of abortion: Everything is in your hands! You have the right to manage your life and your body !.
On top of that, whole movements of women appear, protesting against the imposed duty to continue the human race. Who are these women? Who are they who have lost the main attribute of femininity – an incomparable feeling of motherhood?
I dont know. Feminism, inspired by the West, made us not free, but slaves. We dance to their pipe. We copy their stars. We imitate their democracy and tolerance.
We become sexless, tough, businesslike, masculine, selfish personalities. People who can not love anyone but themselves … even their children …
I have three wonderful kids. And despite my youth, I have never regretted it in my life. I am sure that most mothers agree with me. But how often do I hear the words: Why? I would have walked myself – young at all … or there are so many interesting things in life, and you sit at home ….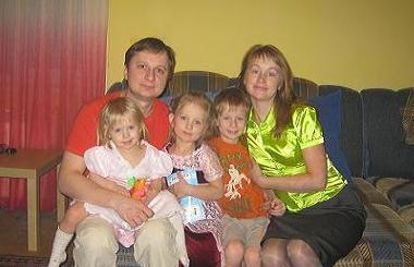 Well, maybe someone is sitting, and I, and my beautiful children, have time to enjoy life to the fullest. My days are filled with vigorous activity, I love to read, I like to skate with my husband, and my children, seeing all this, grow up just as active.
They strive with us to participate in our work, they love reading and sports from an early age, they strive to be like us.
For many, the main reason against a new family member is an unstable financial situation. As it is now fashionable to say: Why misery fruit?!. But I know many families who live poorly, but amicably, no matter how sweet it may sound. And in our family often there is a choice: to buy a new jacket for one child or for sneakers for another. And I know for sure: for many people this is crazy!
But I also believe that when children grow up in a close-knit family, learn to appreciate the work of their parents, to share with each other a single apple, they grow into real ones. They know the value of money. They know what love is. They themselves are able to give it to others.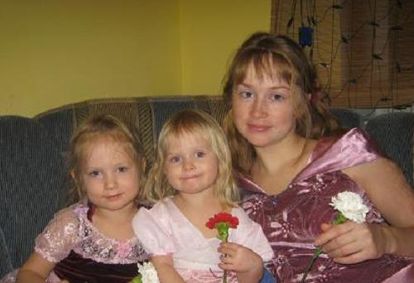 I absolutely do not believe that there is time and not time for my baby. If a woman is given a great chance to give the world a new Beethoven or Pushkin, or simply a Man, in the end, she cannot help using it. Moreover, the second such chance may not be …
Everything depends on us. If we learn to look at life with respect. If we believe that children are a great blessing. If we rejoice at every turn of the whimsical Fate, maybe the world around us will become much kinder … Maybe old age will bring us many happy and happy moments …