Calm and obedient children – the dream of every parent. However, many parents are faced with the cry and cry of children, stomping feet, throwing the object at the slightest failure to fulfill the desires of the child. I am one of those who constantly have to cope with children's tantrums. Frankly, this is not easy and sometimes very difficult.
Crying baby makes me very upset. And when it is accompanied by stomping feet and throwing things, then my hands are completely lowered. Various questions arise in my head: Maybe I am not raising my daughter correctly? Maybe something is wrong with her? And when will these tantrums stop? One day, after one of these unpleasant scenes, I began to wonder what makes my baby behave this way.
My daughter was a very restless child from birth. At first there were problems with the tummy, so she was accustomed to being carried in her arms and paying a lot of attention. I really didn't want to accustom her to her hands, but the child screamed strongly because of colic and calmed down only in the position on his hands a tummy to his tummy. In a word, from infancy she had such an opinion that her parents would do everything she wanted if she cried.
By the age of two, the little man began to understand that his parents did not seek to fulfill all his desires, but, on the contrary, set their own behavior requirements. This does not like my baby. The result is a protest in the form of tantrums.
It became easier for me when I began to understand the reasons for my daughter's hysteria. Now I needed advice on how to proceed and what to do. I found them and began to apply.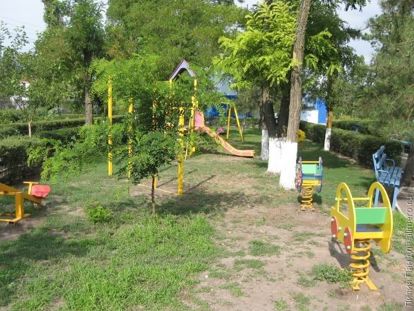 What do I do during a tantrum child
1. I try to treat the child with understanding, given the immaturity of his emotions.
2. Although not easy, I try not to lose my temper with the scandalous behavior of the little one. Ignoring her harmful behavior, I continue to go about my business. It happened that I could not restrain myself, but this only aggravated the situation. Then it was very difficult to calm the child down.
3. I try not to go with the child on occasion. If I do not allow something, I try not to change my decision. Without screaming at the child, but very calmly, I explain the reason for my decision. I also found a good option – to transfer the attention of the child to something else. It is possible that he is interested. For example, I transfer the attention to the birds outside the window, favorite toys or books.
4. I do not expect that since I have changed my behavior and attitude towards tantrums, then they will quickly pass. I think this process is long, but there are positive trends in the behavior of the daughter. She is already calmer with the word no and not. We can say that it is beginning to understand – parents need to listen. It makes me very happy.
There is an ancient saying that encourages me: Those who sow with tears will reap with joy. I hope that making efforts in raising my child, despite the difficulties, to see in 18 years a good result.