Recently I came across an interesting article in a magazine. It said that children are an improved copy of their parents. Is this so, let's understand.
I can not judge someone, I will take 4 generations of my female half of the family and try to do my own analysis.
My grandmother was a wonderful person. Medic by training, she did not understand anything in medicine! I say this now from my bell tower. Of course, science is not in place and not all is treated by Barboval. And my grandmother's all boiled down to the fact that you can brew herbs, but take aspirin. But it was not her fault, it was such a century.
My grandmother cooked great too. 2 varieties of the first, 3 poppies, as an option, and always cutlets. Oh, I forgot about the biscuits. Of course, she did not hear about pancakes, and why, if there were pancakes.
My granny sang very beautifully. So beautiful that she had a lot of letters and awards of various competitions, but she never became a great singer, because she believed that show business was a destructive and amoral place.
Mummy already had a better understanding of medicine, cooking and music. When I was sick, my mother for weeks did not let me out of the house and put the banks. Remember these ugly fixtures that left bruises on your back?
Mustard and lugol for a long time settled in our first-aid kit. Moreover, neither one nor the other helped me, but my mother was sure that if you hit the legs, the whole illness would pass. Knowledge is already better than that of a grandmother – isn't it?
In the kitchen, my mother always had notebooks with recipes. I loved flipping them. From there, I learned about Napoleon's cake, puff bagels, and Mimosa salad. Even in our life came cupcakes. The difference with the grandmother is obvious.
By the way, mother also has a very beautiful voice. In her youth, she sang in a folk ensemble, traveled through festivals. And nothing immoral happened to her.
I am not a doctor by training, but with the current attitude of doctors to patients, I had to finish medical courses externally and remotely. I can deliver injections and even droppers, not to mention giving first aid to my child.
Cookery firmly lodged in my life. I am an amateur, but I have already moved from muffins to muffins. Pancakes changed for pancakes, and roast meat is served as a steak.
I sing too, this is our family one. If my grandmother and mother had their own audience, then, unfortunately, I only have neighbors who listen to my karaoke performance. But I still have everything ahead, I do not despair! I also want to get some kind of certificate, although I already have one – a red diploma from a music school.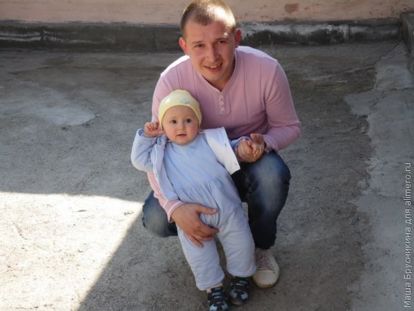 It is too early to judge her talents, she is only 3 years old, but I can see that in her year I did not understand mobile phones, did not know how to turn on a washing machine and did not know about such cool games as Dress Up and Farm Frenzy. And she did not know how to put Like.
Probably, there is progress, what do you think?