One of the main tasks of parents is to ensure a safe stay at home. Do not think that you can do it when he starts walking. Believe me, you will not have time to look around – and the baby has already deftly turned over, and not always these somersaults occur within the bed or the changing table.
Let's take a look at the basic rules for adhering to home safety.
Most of them are equipped with protective caps, do not lose sight of this fact. Remember that it is not only the use of these drugs inside that is dangerous, and sometimes even contact with the skin can cause a severe burn. So, household chemicals should be out of the reach of the child.
Electrical and household appliances
Every children's store now sells plugs for power sockets, they are inexpensive, and they will be well secured, it's impossible to be much better than my mother's.
In no case should wires and electrical appliances be included in the circle of children's toys. Let this usual charger for the phone, remember, it can at any time turn into a noose.
I heard that there are special protective panels for stoves and washing machines, but we have not seen these. And there was no need – a daughter under 2 years old could not lose sight of me even for a second, i.e. constantly under my supervision.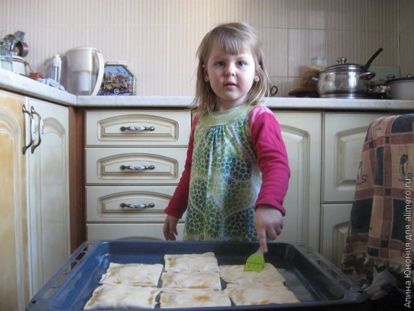 It is better to hide valuable and simply expensive to your heart plasma TV, photo frames, phones and other devices away. For a 1-2-year-old child does not understand the word impossible and is unable to understand the magnitude of the cost, for example, a laptop. By the way, my friend's 3-year-old son recently broke a 63-inch plasma with an ordinary iron machine.
It is obvious that piercing and cutting objects (knives, forks, needles, scissors, manicure set, etc.) should be in a hard-to-reach place.
Kids aged 1-2 years are attracted to bright packaging and multi-colored pills. Older children are guided by the desire to play doctor, using adult attributes.
Medicines must be either locked up or locked up on the topmost shelf. Do not forget about the drugs in my mother's bag. For example, I always have peroxide, patches, validol in my bag. This first-aid kit is best hidden either in the far pocket, or on the bottom of a cosmetic bag.
At one time, rubber linings on the corners of the Canpol company (Chicco and other, less well-known companies) helped me a lot – they were excellent for the length of time I needed. Also, for little fans to open the lockers and doors, there are special stickers-clamps, the secret of which is known only to adults.
If necessary, such clamps can be installed on the toilet lid and the door of the refrigerator.
On the clips on the fridge I wrote above. It should also be remembered that small foods (such as noodles, cereals) can cause choking.
In the refrigerator there are many interesting things for the child. I still remember how my daughter carefully smeared a dozen eggs on the kitchen floor.
It is not enough especially dangerous in products, the child can be threatened unless an allergy or diarrhea.
NEVER leave a child unattended in a room with an open window. Also, do not entertain him with games on the windowsill. In the building stores sell special handles with locks for plastic windows, it makes sense to replace.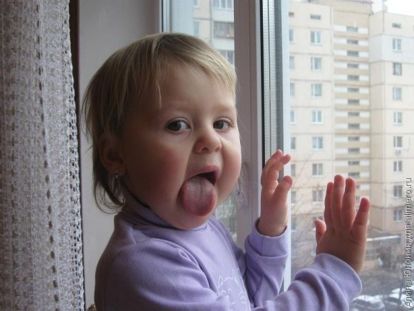 If the doors in the rooms are locked, it makes sense either to learn to open them if necessary, or to remove the locks for a while. And it will be like in the famous joke about the toilet door 🙂
Other little things and not only
The contents of the cosmetic bag should not be accessed by the child. And it's not just about security. I don't hide it, at the same time my mother is surprised and revolted by suffering: oh, my daughter ruined my lipstick again and squeezed the foundation into the toilet !. For 3.5 years, my daughter has not spoiled a single unit of my cosmetics. And not because she has no desire. It's just a taboo. The same taboo as a hot kettle and stove.
In no case can not leave the child at home alone. Even for a minute to the pharmacy (store, walk the dog), even for a second to the neighbor (to the store), even if he sleeps and will sleep for another couple of hours.
Recently there was an article in the newspaper, as my mother left a 3-year-old daughter at home in front of the TV, and she herself went to the store for a minute (because the elevator did not work, and she, 8th floor, you see). As a result, the child from this very 8th floor fell out.
Another case – my girlfriend was too lazy to wear 2 children, she left them for 5 minutes at home, and she went to walk the dog. Only she returned – electricity was cut off in the whole house. What if she would come back a minute later? I would be stuck in an elevator, and the children in a dark apartment would sit for a couple of hours.
Remember, the best way to protect a child in the house is constant supervision and a personal example.