My son is about to become a year and a half. Each mother probably asks a question: what should a child be able to be in a year and a half? Of course, on the Internet you can find many articles about the proper development of children at any age.
Each child is equal individually. Some are faster, others are slower. I never wrote down everything that happened with my son and how he develops, but today I decided to collect all that my child can and does:
one. He walks straight and does not stumble, because he looks under his feet, goes around obstacles.
3 Crouches, in such a position can be quite a long time, playing or collecting toys, for example, in such a pose.
four. Leans to pick something up or put it on the floor.
five. Climbs the stairs and descends from it.
6 He climbs up on a chair or his motorcycle and goes down from them himself.
7 Pulls up a chair to get into the fridge from it, get a toy from the dresser, etc.
eight. Understands when I ask something from him (give, bring, put, etc.).
9. He drinks from a cup, but often mischievous and asks me to water him.
ten. Punctues food on a fork and eats.
eleven. Poor eating spoon, prefers to be fed.
12. Wipes his mouth and hands with a napkin after eating. I can give him a napkin and ask him to wipe his mouth, what he will do, and then throws the napkin in the trash.
13. On the pot does not write and does not ask. Yelling and crying if I try to force him into the pot.
14. He is trying to take off and put on his hat, socks, gloves, pants. So far, so bad.
15. Collects the pyramid in random order.
sixteen. He plays with pots, stirs something with a spoon in them, then as if he eats. It does the same with the plates.
17 Calling on the phone, talking to someone.
18. Sometimes he collects toys and puts things in the place where they were taken from.
nineteen. Shows where it hurts, if something hurts or if it hits.
20. Throws balls forward and up.
21. Shows what he needs.
22 Substitutes the cheek when I want to kiss him, but he does not kiss me.
23. Himself sits on a small chair.
24 Draws curved lines on paper.
25 Scrolls pages of books, considers pictures.
26 He is happy to help around the house: he puts things in the washing machine, takes them out, presses the wash button, throws the garbage in the bucket.
27. Drinking juice from a straw.
28 It does not harm during hygiene procedures: it washes, cleans teeth, likes to take a bath.
29. Frustrated and crying when I leave, but quickly calms down, switches.
thirty. During the day, he plays, business and focused, smiles and laughs when someone plays with him.
31. Interested in other children.
32. Can tear the wheel of the car and attach it back. Pulls out the charger and inserts it back into the phone.
33. Dancing with funny music.
34 He uses toys for his intended purpose: he rolls cars, starts Yulia, collects pyramid, throws balls, etc.
35 Repeats gestures and actions for adults.
36 Prints on the computer, clicks the mouse.
37. It babbles a lot in its bird language, but it speaks very understandable words very, very little. Mom, kaka, bo, baba, ma, av-av. , perhaps, from clear this all.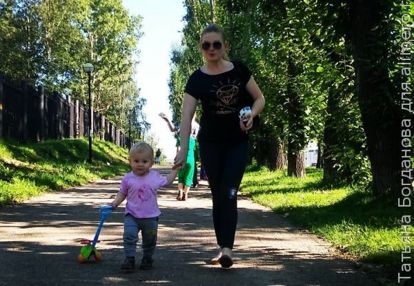 After reading the articles on the development of children, I realized that, of course, my son can do a lot, but not as much as indicated in the articles and books. The most problematic is speech. He stubbornly refuses to talk. It babbles something very actively and with pleasure, but he doesn't have exactly 40 words about which they write everywhere. He does not even ask to give, he just shows a finger and yells, if you do not respond for a long time.
And what were your children able or able to do in a year and a half?