The first tooth, the first word, the first step. How exciting and joyful it is! I think, probably, these are the most beautiful memories for each mother.
Now many mother sites and magazines advise to keep a record of the development of the baby, starting from his life in the tummy. To be honest, at first I took this matter rather lightly. Only six months after the birth of my daughter, I started such a diary.

The first entries in it say about how docha for the first time turned over from tummy to back! You know, so heart ached from sweet memories, when she was still so tiny, tasty and cheeky!
Remember how milk babies smell deliciously in milk? Mmm, an incredible feeling!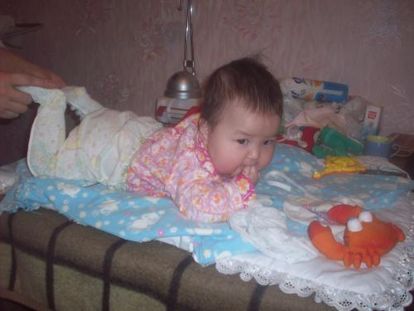 But the record of the first tooth, which appeared in our 7.5 months.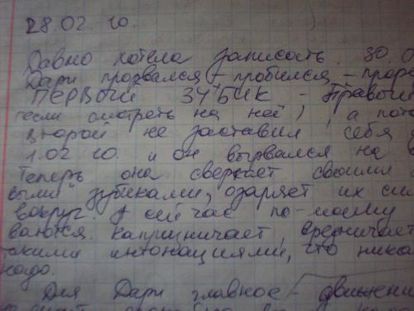 Someone from familiar babies called such teeth curly 🙂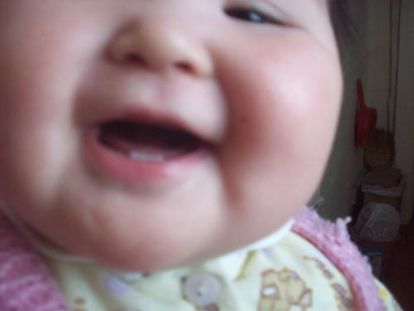 There is in our diary also the protocol of the first and the last fall from the stroller and the first acquaintance with hot tea. Alas, in my inexperience and clumsiness, it was like that. Records, however, with long breaks, in a month or two. I am optional in this regard. I can't bring myself to regularly make notes about daily daughter exploits. I am writing when I remember or when something out of the ordinary happens.
You say, there is a camera and a video camera. Yes, but in the diary, in addition to the event itself, I described my emotions and daughters, her behavior and some features that can not always be captured on camera.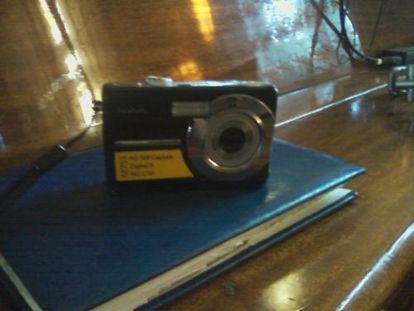 Still it would be desirable to add about children's language and the dictionary. I clearly remember that the nephew at one time called the photos scaffold. There were probably many more similar funny words, but the story is silent about that. My daughter, for example, now says Cat, which means Open. For some reason, she calls the cow Budi. And in the morning, barely awake, he would get out of bed and look for cape, that is, slippers.
Imagine when your child grows up and becomes a dad or mom himself, it will be very interesting for him to read what he was like in his childhood.