We encountered this disease the first time when our son was 2.5 years old. The spectacle is not for the faint of heart: the child turned blue, practically could not breathe, the whistling from breathing stood in the whole room. Naturally, I called an ambulance, and we were urgently taken to the hospital.
And a new life began: life with bronchial asthma. A huge number of drugs, including hormones, injections, droppers. Permanent hospitals … it took away all the power and money. And I'm alone. The father of the child refused it immediately after our divorce.
Yes, and at work the authorities reprimanded for permanent sick leave. My nervous system could not withstand the stress: I fainted from sleepless nights. Since on the one hand – it was necessary to earn money to treat his son. And on the other – the child himself, who was constantly choking and turning blue before his eyes.
Son became worse every month. Despite all the spray cans and pills. The son of four years took six names of medicines per day. So it was still necessary to catch, seat, and at the same time get into the mouth, not into the air. Not all medicines are tasty, there are very bitter.
And asthma is a very tricky disease. If you perceive the attacks adequately, without nerves, then it retreats, and the attack ends. And if you get scared, you will find yourself in intensive care, at best – in the ward of an ordinary hospital.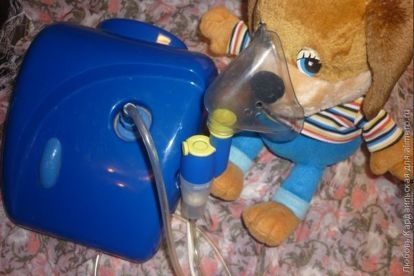 There is always a way out

And then, first of all, having calmed down myself, I came up with a plan. The first thing to do was to explain to the child how not to fear seizures. We came up with a fairy tale about a small plane, that he was a little unwell, and in order to make it easier, we need to refuel (tablets, syrup). And then he will fly high up into the sky (and this is a nebulizer, that is, inhalation with the help of it). I must say that thanks to my fairy tales, the son no longer feared attacks.
The disease has receded

It was necessary to figure out how to return the child to normal life. At first I took my son from kindergarten, and he became less sick. The next thing I did was find a great dance coach, I thought. And when I saw their classes, I realized that it was a choreography. But my son liked it so much that he happily ran to classes.
And after three months, I saw that the child had ceased to choke. We canceled all hormonal drugs. And the coach saw in him a strong athlete. We forgot what a hospital is, an ambulance. It now has terrible memories. Choreography for her son was not only a favorite sport, but also a salvation.
You should never despair, even if you are in a hopeless situation. You just need to think a little, listen to the advice of others, turn on the brains at last and make your life happy!