The birth of a child is a miracle of miracles, the ability to give a person life, a gift from above.
But, as it turned out, not all women perceive the birth of a baby in this way. And behind the pregnancy is sometimes self-interest or the desire to resolve their internal conflicts and get rid of the overwhelming complexes.
The child is the cure for loneliness
A couple of months ago, I corresponded with my new relative in one of the social networks. A girl who was recently married to my cousin, very young, inexperienced, protected by her parents from childhood, told about her life in a new city.
She moved to her husband for hundreds of kilometers from native penates. At first she was afraid to leave the house without a spouse. I sat all day in four walls, waiting for him from work. But then she praised that the fear had passed, and she began to make rare forays.
I am sincerely glad for her. And it was already decided that everything was fine with them, as she was puzzled by a new message. She made the decision to get pregnant. Like, everyone already has children around, so why am I worse?
I offered her not to rush, expressing the opinion that it is better to first get used to the new environment a bit, to be a young wife. After all, the first months of marriage are a great time when life is not stuck yet, passion burns with colors, and feelings overwhelm with their sharpness. In the end, you need to get used to each other.
The fact is that they really did not meet, separated by the notorious kilometers. Corresponded, communicated, saw in fragments. In other words, they needed to get to know each other better. At least that was my opinion.
In response, I received a brutal aggression, the accusation that I did not want her to be happy, that I was against her becoming a mother, and that it was simply inhuman on my part to say so. I tried to explain that this is only my opinion, this is not even a tip, that I would be glad if I became an aunt and the like.
The skirmish lasted a long time. She complained about how bad she felt, how lonely she was. As a result, she wrote me the following: But I will have my baby, whom I will need and who will LOVE ME.
What turns out, she wants to give birth to a child in order to save her beloved from loneliness? In other words, solves its problems at the expense of the child. In my opinion, in this case it is more appropriate – which I will need and whom I will love. Do not you think so?
The baby did not ask himself to give birth, he is not obliged to love someone and need someone. But my mother is obliged, once she took on such responsibility, once she decided for him that he should be in this world.
And you, for certain, came across mothers who, for every tiny inattention from a child, say something like: I put my life on you, did this and that, and you are so ungrateful. I have always disliked such an attitude.
If you have done something good and good, to brave with it, at least, is ridiculous. These same bravado completely devalue the act. After all, it turns out that you did it not for the good of your neighbor, but in order to exalt yourself dear in the eyes of others or oblige a person. Simply put, for selfish purposes.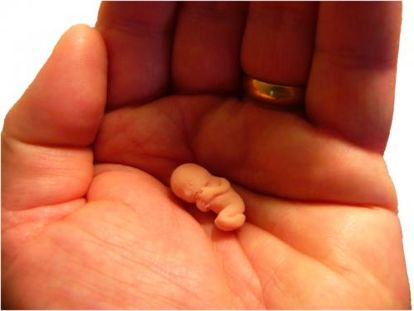 And a remedy against complexes
But this is not the worst thing that happens in this world. Have you ever looked into the eyes of a child who says that mom and dad do not need him, he annoys them, and most likely he should hang himself so as not to interfere with them? I've done it. It is HORRIBLE, it is impossible to put in my head, even the words in order to describe it, not to pick up.
This boy did not want to be born for a long time. Rather, his mother could not get pregnant. Numerous women's problems, a long course of treatment, and ultimately – a complex of their own female inferiority.
Moreover, the husband constantly added fuel to the fire, often repeating that she had a bracco, some functions do not work, and he smiles so dirty. I myself have repeatedly witnessed such situations.
The girl herself was not very eager for motherhood, but her husband, driven by public opinion and ridicule, drank hormones, underwent a course of treatment … And here's a miracle! Has given birth.
But it turned out that the child not only did not need her, but her father was somehow indifferent. Their parental love still comes down to screaming at the boy, names, kicks … Well, there is a grandmother. She supports him, of course, as she can. But still it is difficult to replace her parent's warmth.
Tell me, why was it necessary to give birth? Mother was led to public opinion, to nobody needed so accepted, all women should give birth, and, of course, her husband's mockery. With the birth of her son, she wanted to prove that she can, which is not worse. In other words, rid yourself of the oppressive sense of inferiority. It turns out, again the solution to their internal problems at the expense of the baby.
Why should some principles established by society be paramount? I have a friend who, 10 years ago, said that she did not intend to become a mother, that she wanted to belong only to herself, did not want to put her life for the benefit of another. She informed her future husband about her plans. He understood her. They live together. They have no children.
Why do many people make round eyes when a woman says she does not want to be a mother? Like, how is it that everyone MUST want. But, in fact, desire is a personal matter for everyone. They, by definition, cannot comply with generally accepted standards. On that they and desires.
I remember one funny joke about a man who did not want to be a father, but everyone convinced him that, nevertheless, he needed to become. Otherwise, there will be no one to file water before death. He listened to society and became a dad. And so, lying on his deathbed, he thought with sadness: But I don't feel like drinking at all.
Instead of conclusion
By the way, that my relative stopped communicating with me. Now she is expecting a baby. I'm happy for her. True. But I'm a little scared. What will happen if the baby can not meet her expectations and give her that for which she is going to give him life?