If mom and dad have different color eyes, then for sure they will be interested to know what shade of the iris went to their newborn baby.
Eye color of newborns
The color of the eyes of the newborn usually has a blue tint, one can even say that they are just dull. During the first six months of life, the iris changes its shade, and finally the eye color is established only by 2-3 years.
What eyes will the baby have?
Eye color depends on the amount of melanin accumulated by the iris. The determining factor in this matter is heredity. It was found that the brown-eyed people in the world are much more than the gray-eyed, blue-eyed and green-eyed people. This is due to the dominance of symptoms due to the high content of melanin.
For example, if mom has blue eyes and dad has brown, the baby will be brown-eyed in most cases. Although of course there are exceptions. My grandmother has blue eyes, my grandfather has brown eyes, and my mother turned out to be green-eyed.
Dominating my family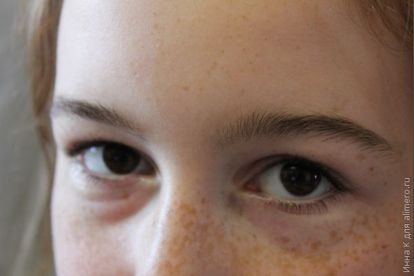 My eyes are green and my husband has brown. When the eldest daughter was born, it was immediately clear that she was a copy of her father, and therefore, when her eyes began to darken, it was no surprise to me.
But I looked closely at my youngest daughter with the closest attention. First of all, I really wanted one of the daughters to be like me. Only that mother can understand this desire, which, like me, constantly hears the phrase: Does your daughter like you at least in some way?
Secondly, in our family, only my mother and I have green eyes, and brown – more than enough. Well, thirdly, the youngest was born blonde and I rubbed my hands, thinking that the green color was about to appear.
But my daughter was not in a hurry with change. But still, by the end of the first month, her eyes had turned … gray! And it was such a deep shade that I thought it would remain with my daughter for life. It turns out that I was wrong and by 6 months my daughter's eyes darkened and turned brown. Now we have both daughters – brown-haired and blonde with brown eyes!
What is the color of your child's eyes?