Just getting ready to become a mother and studying the literature on the care of newborns, I read that there are 12 reasons for baby crying.
How can I determine why my baby is crying? – I thought with horror. After all, this is the first child in our family, and I have no experience at all.


The first days of being in the maternity hospital together with the child only aggravated my fears. I was told: If you cry, you need to attach to the chest and check the diaper. In theory, everything seemed simple, but in practice it was far from it.
Often the child continued to cry after all these procedures. Of course, when I put it to my chest, he calmed down. But as soon as he put it in the crib, he woke up, and it all started in a new way.
At the same time, I had the feeling that I was a bad mother, that I was doing everything wrong. Moreover, the neighbors in the ward were surprisingly quiet kids who either ate or slept. And so I again changed the diaper to my son, arranged the feeding … and so on in a circle.
As it turned out, the child just had otitis, and his ears ached. From this, he showed anxiety and cried. My fault was not in this. And how could I know this? We cured our ears, and the baby became calmer. But everything that happened only aggravated my sense of helplessness.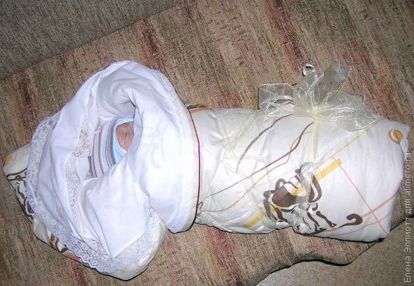 Mutual Understanding
The first couple of weeks at home were also not easy. But gradually I began to single out the main reasons for crying for my child, because all children are individual.
These reasons were not so much:
– got hungry
– feels discomfort (for example, too hot or clothes uncomfortable, crushes)
– wet diaper
– just tired or missed and wants to communicate with parents (such concerts happen here most often in the evenings)
I almost immediately eliminated colic from this list, as it happened to my son quite infrequently and for a short time, the first 3-4 weeks.


Patience and observation
Already after three months, I became much more confident. Every day I get to know the baby better and I can determine the cause of crying much more easily. Here is what helped me:
1. The baby grows, develops, now he has learned to give other signs to his mom and dad. Due to this, many reasons disappear by themselves. Watching my son, I noticed that when he was hungry, he raised his fist to his mouth. When the son began to cry, but when he saw me or her husband, he smiled, it means he simply lost touch.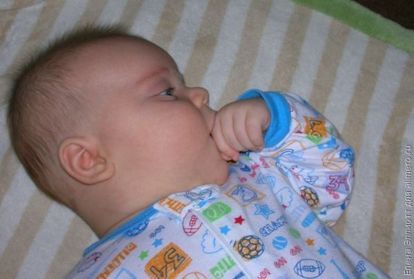 2. According to the intonation of crying and sounds, even being in another room, I determine with almost 100% accuracy the reason for the baby's dissatisfaction. If he is in pain, then the crying is shrill, and if he is just lonely, then he is rather monotonously walking than crying. Well, if the diaper is time to replace, then the son just sobs and grunts.
3. The most important thing for me was to understand that the child does not reproach me with bad parenting skills with my crying, but only makes it clear that he needs something or does not like something. After all, he does not know how to talk. And now, when I hear my son crying, I no longer blame myself for this, thinking that I am a bad mother.
Of course, there are still many sleepless nights and excuses for anxiety. But now I have become much calmer in this matter. The main thing is to be attentive to the baby, listen to him, be patient and know that this will not last forever. After all, over time, my child cries less and less.