Until recently, I have associated the word inhalation with the inhalation of fumes from boiled potatoes. Now I know that this term hides not only the popular methods of treating diseases of the respiratory tract, but also the intended use of special-purpose drugs.
It would seem, why do we need these inhalations, if there is a huge number of various tablets, syrups, suspensions and lozenges? Let us recall the school course of anatomy: how does cough syrup work, for example?
Contrary to the images on the posters, the syrup from the oral cavity is sent not to the lungs, but to the stomach, where it is absorbed into the walls of the stomach, then into the blood.
During inhalation, the medicine gets into the respiratory tract directly, without an intermediary. Moreover, drugs for inhalation and the size of inhaled particles contribute to the fact that the active substances are absorbed into the mucous membrane almost instantly, therefore, the effect occurs faster.
How old do you start?
If we are talking about the use of medical equipment – nebulizers, then their use can begin almost from birth. For such cases, there is usually a special nozzle (mask) for babies in the kit.
Of course, inhalation is only necessary for the purpose and under the supervision of a physician. Usually antibiotics or antiseptics are used in this way for acute diseases of the respiratory system when it comes to urgent treatment.
For babies, you can also use inhalations with saline or mineral waters. The effect in this case is similar to washing the nose with saline – moisturizing mucous, boost resistance to viral diseases.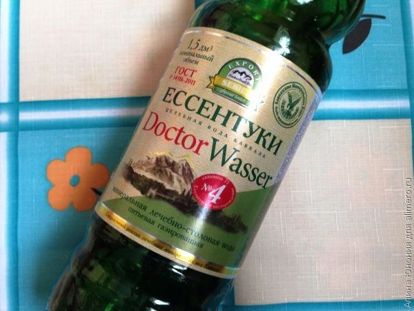 It is very important to remember that the lower the age of the child, the more caution should be used in inhalation expectorants.
The fact is that before the age of two children it is very difficult to cough up sputum, and inhalations contribute to its dilution and discharge. Therefore, in no case can you do these procedures immediately before bedtime.
What can be treated
Obviously, with the help of inhalation is the treatment of the respiratory tract. Without an inhaler, the life of an asthmatic child is almost impossible. Also, some pediatricians recommend doing these procedures and for preventive purposes: before and after attending kindergarten.
In most cases, inhalations are treated. cough (dry and wet) puffiness and heavy discharge from the nasal cavity. By appointment of the doctor in this way hormonal and antibacterial drugs can be injected into the airways.
Honestly, before acquiring a nebulizer, I was sure that this device is difficult to use and is not mandatory for a child. Now I know for sure that the treatment is many times faster and, which is important, more effective with the help of inhalations.
In the following topics I will share with you information on how to choose a nebulizer and how to use it correctly in everyday life.
Do you inhale children?