It is these feelings that arise when I find out that mommy is breastfeeding her baby. And especially if the child is already far away in a year, or fed for a long time. I want to hold hands and go forward together, breaking through the lack of understanding of society. I'll say right away that I don't want to condemn anyone, I just want to figure out: why are there so few of us?
Misunderstanding


In my opinion, in our society, breastfeeding is perceived only in the first three months. Further went:
1. Somewhere up to 12 months – praise (well done).
2. A year and a little more – surprise (still have milk?).
3. A year and a half and more – enough, it's time to wean.
The reasons why mothers do not feed their children
I thought a lot, talked with friends on this subject and singled out for myself a few reasons why mothers more often than not feed their babies with breast milk for more than a month or three. The most important:
Misunderstanding the importance of HBs.
This is evidenced by the ease with which even moms who have enough milk go to the mixture, and the surprise with which the pediatricians react to the stored HB. Right, and who is trying to convey this important information to us? Two posters in the hospital and a short inscription in small print on the box with the mixture?
From the first reason the following follows:
–selfishness (do not eat anything, do not go anywhere)
Somehow I didn't have such thoughts, the child is more important.
– illiteracy (there was no milk, the milk is over, the child does not take the breast, fell ill, etc.)
And I did not have milk, I was also sick, were at the beginning of stagnation and cracks. But I feed.
I think if women understood how important it is to feed their baby with female, and not cow's milk, then of course they would study this question. Then, for the sake of their little blood (for sure, desired and loved), they certainly would have suffered and tried to establish and maintain the GW with all their might. I don't consider here the situations when GW is impossible, it is a completely different topic.
Phrases that surprise me and even a little annoying: (
If there is milk …
Excuse me, but where does it go? If everything that is produced by the breast, goes to the destination, the milk will be and, believe me, will not be lost.
He himself refused the chest.
And this is about a nine-month-old baby. And here let's clarify. Most likely, he did not refuse, but changed his breast for a bottle. Right? If the child is only on GW, he will not give up such happiness at this age for anything in the world!
Such a big boot, but still titia sucks ?.
It surprises me when they say that about a one-year-old child. Yes, how big is it? Baby completely! I am now looking at the yearlings – such small, uncertain steps, defenseless smiles, exposing their four (well, okay, six or eight) teeth. Yes, they still suck and suck!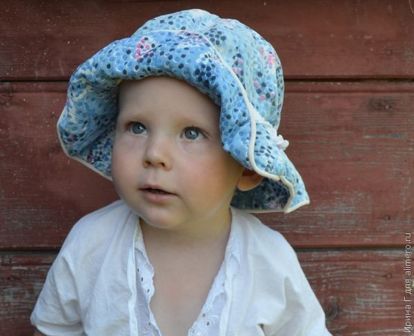 Ay-yay-yay, how big, shame on you !. About the same.
This is my two-year-old son hears even from his grandmother. As a joke, of course, but still this phrase is a reflection of society's attitude towards long-term feeding. No, not ashamed.
Sometimes some people think that the child is already big, because he will remember how he sucked his breast. How will he remember this as an adult? But I think he will just remember how warm, cozy, tasty and calm he was with his mother on her arms as a child. And this, you see, is not the worst memories.
Sometimes I feel sorry for those mothers who never breastfed their baby or fed very little. They do not know how a child begins to clap his hand on his chest about half a year and gently stroke it when he eats.
They do not know how the crying child magically calms down, but only finds herself at her mother's breast. They do not know how a satisfied two-year-old baby, having sucked, will say: Delicious mako in tita! (Do not rush to condemn me, because you are calm about the fact that a two-year-old child falls asleep with a bottle?).
These are the thoughts on the misunderstanding of the importance of GW swarming in my head for a long time
I would like to wish all the mothers: breastfeed your baby, this is happiness! I know there are a lot of us on Alimero. So, girls, shake your hands! And thank you for reading my topic!