Frankly, I didn't know absolutely nothing about breastfeeding right up to the birth itself. Throughout my pregnancy, I flew like on wings, occupied with anything, just not studying useful literature.
However, having given birth to my baby, I realized that I wanted to give her all the best. For the first week, she practically slept all the time, and I had a lot of time studying the necessary information. By the end of the week I was already an ace in matters of GW.
The beginning of the hard way


I was determined resolutely, so I did not give in to frequent offers to give the baby a mixture or drink some water if she sucked her breasts badly.
At first I had terrible cracks, because my daughter had the wrong grip. And there were many well-wishers who advised to quit this ungrateful business, arguing that now rarely anyone feeds more than six months!
Feeding after year


But month after month, and I fed the baby up to a year. At this age, many are faced with a problem when the child is applied to the breast simply out of boredom. And how many times have I heard that she no longer needs her breasts, and she uses her instead of her nipples!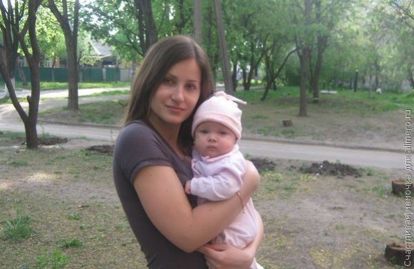 But I knew that I was giving my daughter the most important thing – immunity! It was just necessary to organize the GV in such a way that it was convenient for mom and child.
I think we did a great job with this, because if it causes only positive emotions in me and the baby, then GW is good.
Now my daughter is 2.3 years old and we successfully continue feeding. At the moment, I do not even know who needs it more, she or me! These precious moments of solitude, when she sits on my lap, strokes my hair and so kindly looks into my eyes …
Well, how can we refuse this ?!