Lactation. Happy time for mom and baby! Of course, not at all and not always. But for me – for sure. When my daughter was born, I, by all means, wanted to feed her with my milk. With the son in the same way. The only difference is that I weaned my daughter a year and a month, and I was determined to feed my son longer.
Reasons for my decisions


Daughter



No matter how hard it was for me to take my daughter off my chest (I mean morally), but I was full of determination. The biggest fear was that I could not excommunicate her later. True, by the year the daughter was already eating and chewing food well. So in terms of nutrition, I had no doubts. And in general, twenty years ago it was believed that a year was enough for the eyes. But for some reason, the feeling that we finished early, I have left.
A son


As I have already said, bearing in mind the past experience, I decided that this time 1 year would not be a milestone for me in breastfeeding. Moreover, the times have changed, new facts about the benefits of breast milk have appeared, and society's views on this process have partially changed. Yes, there is, and the son learned to chew fully, much later than a year and a half.
So what prompted me to leave my son on GW after a year?


I received all the information on this issue from the Internet. I read articles of breastfeeding specialists and studied forums. Of course, opinions are very polar. Each person, passing information through himself, filters it, as he needs.
I understood the following for myself:
one. There is no specific time when the alarm clock rang and it is necessary to sharply say stop. Why is breastfeeding good for a baby at 11.5 months, and at 12, there's nothing left in it?
2 In breast milk, all nutrients are very well balanced precisely for the needs of man. Neither in cow nor in goat milk there is a substance that positively affects the development of the brain. And I do not think that after a year this substance disappears sharply or the brain of a child does not need development.
3 Breastfeeding is convenient. At least, I belong to such moms. If a child can be easily soothed and put to bed with the help of a breast, then why after a year do you need to abruptly refuse this benefit? On the road, at a party, when we arrived home, and we still need to cook, I always have wholesome food for the child.
four. At a certain point (after two years) milk involution occurs. It acquires the properties of colostrum and again becomes incredibly useful for the child. In the maternity hospital, my son of colostrum has fallen a little, even if it is now used.
five. Long-term feeding is useful for the mother herself. During the period of HB in the woman's body, estrogen levels are lowered. The body rests as if from it. And prolonged exposure to high doses of estrogen is not very beneficial for our body. I read that women who have breastfed for less than a year have a higher risk of getting cancer in the female part. Of course, I do not forget that everyone has this risk, and certainly there are exceptions.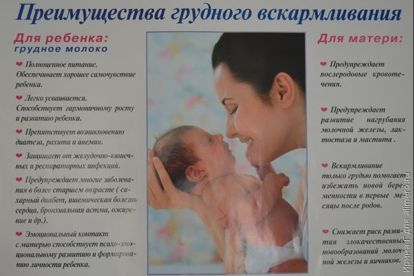 What I would like to argue with
1. Some mothers compare HBs and IVs by only one parameter – as the child gains weight.
I once spoke on this topic. One mother compared our children. By weight. Her son is younger than mine, but much larger. I told her that I did not grow a pig for meat.
2. Opinion of a certain part of society about breastfeeding after a year: This is embarrassing.
Probably, it was formed under the influence of such facts, when a child in public is trying to lift up her mother's blouse and suck on her titia. Here I was lucky. My son in society, it seems to me, generally forgets that he is still on GV)) And what is there to be ashamed of for a child?
3. The words of my gynecologist: After a year to feed is a self-indulgence. Milk is gone, some antibodies.
Well, I really do not know, something my son swallows when he sucks. In any case, antibodies are good. And you can spoil the child without HB. This is the process of education.
4. The words of some pediatricians: After a year to feed is already a pathology.
Maybe I will listen to them if they explain to me: what is the specific pathology, and at what moment does one of the most correct and natural processes turn into a deviation?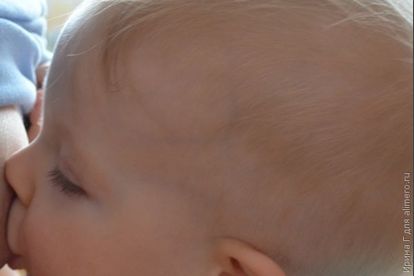 I have been reading the information on this topic for the third year already, I reflect, I am not ashamed to ask their long-fed moms for their opinion. I have stated my conclusions above. They became decisive factors for long-term breastfeeding. I think seriously about weaning, but I want to do without stress, tears and hysterics. Be sure to share with you the result. Only when, I still do not know …