When my little princess came to me, I thought about what kind of books to read to her. I wanted the books to teach kindness, love, broadened her horizons.
You know how much wisdom is in fairy tales, rhymes, verses. Some mothers even compose fairy tales to their children in order to show the child how to behave in this or that situation using the example of fictional characters.
Maybe someday I will compose such a fairy tale for my baby, but for now I am collecting a library of good books. I want to share with you girls, those books that my two-year-old daughter likes.


David Melling With whom to hug a little bear?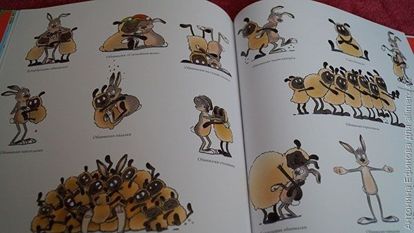 And after reading the book, we will definitely start hugging her 🙂
Debi Gliori Whatever Happens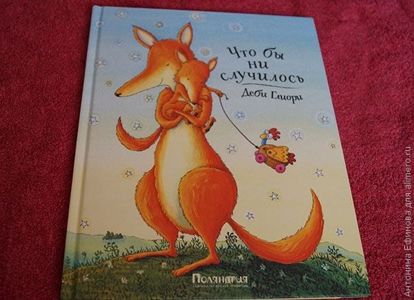 Great book about unconditional parental love. It happens that a child does not behave very well: he scatters toys, does not obey. The book is very well shown how parents should respond to their children in a similar situation and explain that they love them, whatever they are and whatever they do.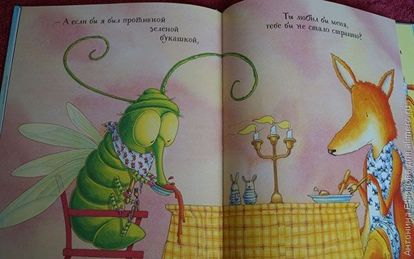 In my opinion, it's not so easy to tell a naughty child I love you in spite of everything and try to figure out the reason for this behavior. Easier to shout, punish.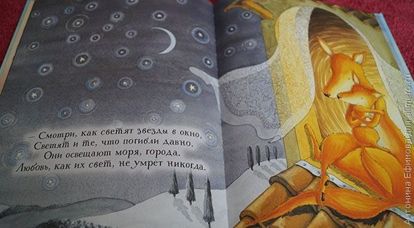 This book impressed me, made me think and, of course, took an honorable place in our library with my daughter.
Margaret Wise Brown Like a hare running away

Another book about parental love. Now about hares. The little hare tries to run away from her mother all the time. But she behaves very wisely. She does not prohibit the little hare from escaping, but says that it will always be where he will be, that she will surely find him. As a result, the hare decides to stay at home with his mother, because run away, do not run away – all the same 🙂


Black and white pictures in the book alternate with color. My daughter likes to find a little hare and his mother in color pictures.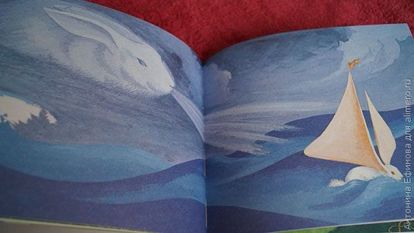 In my opinion, this book is more suitable for boys, because they are more active and mobile. Although, perhaps, I am mistaken, and just my daughter is strongly attached to me and does not seek to run away from me somewhere. In any case, it seems to me that for a small child it is important to know that mom will always be with him!
Benedict Carboney I love you


The book is about a little girl who is interested to know what love is and who loves her more. Remarkable illustrations, good text, a lot of tenderness! My daughter is delighted with this book, like her mom 🙂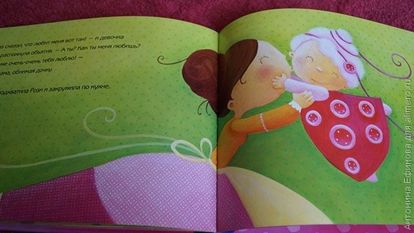 Bedtime Stories for Babies from the Favorite Tales for Babies series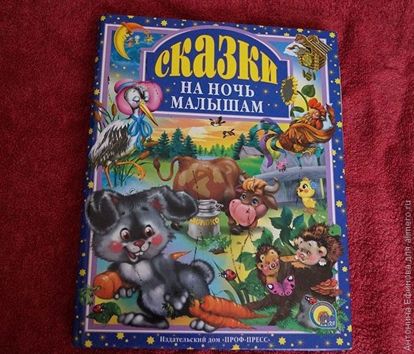 But this book helps us go to bed! 🙂 There are many beautiful melodic lullabies and big bright pictures.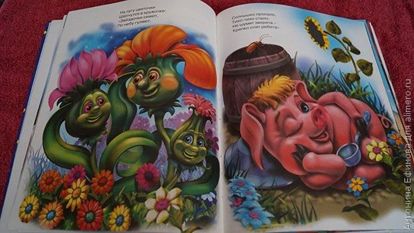 This is our favorite book for the night!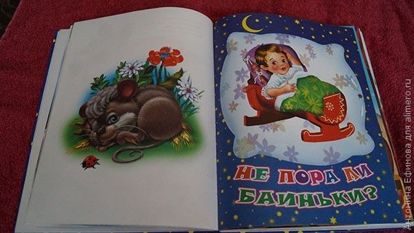 When I read the poem to my daughter, her eyes begin to stick together. This is still my dream – that the child fall asleep under the book, since we are still on the GW. But reading every day, I see that it works! Of course, with varying success so far, but periodically the daughter falls asleep to these tender tales and songs.

Natalia Spekhova. Book Series Bedtime Stories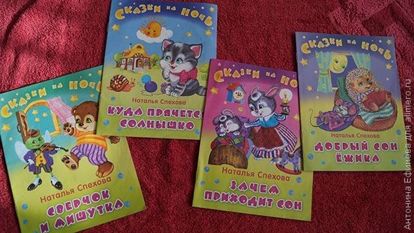 I also read these books to my daughter before bedtime. By the way, the books are cheap, and the text is surprisingly excellent! These are small fairy tales in which there are many instructive moments. The author helps the kids to understand why you need to go to bed, where the sun goes, why you need to sleep in the crib and at night. Everything is explained accessible and with love!
The only drawback of these books, in my opinion, is a thin cover that small hands can easily tear. What happened to us already with one book from this series 🙂 But since I really liked it, I bought another one.
Girls, and what books do your children like? Share it!