When our first daughter was one month old, I was puzzled by where to baptize her. I did not hesitate for a second, since everyone in our family (I mean my relatives) underwent this ceremony at one time, although we don't take ourselves to the people who are traditionally believers and don't go to church unless sometimes very rarely.
Faith or tribute to tradition?

I hold the opinion that attending church and other rituals is just a tradition that doesn't really affect how truly a person believes. And again, what does he believe in?
For example, I do not believe in God, who is depicted on icons or on frescoes in the church, but I am absolutely convinced that everything in our world is subject to certain laws and is governed by some higher intelligence, and how it is represented in different religions , already particular.
And, nevertheless, when the question of the baptism of a child arises, the majority are inclined to the necessity of this step. Many can not even clearly explain why this is needed, just so, probably, calmer. Somewhere deep in your soul you hope that some higher powers will take your baby under their protection.
And why should be your way?

The same considerations guided me. I phoned my acquaintances and found out where and how they baptized their babies, I came to my husband and laid out to him the information received in the hope that together we would quickly determine.
What was my surprise when, instead of starting to discuss possible options, he suddenly said: Why, should we baptize her? We have, for example, other customs. And then it dawned on me.
The fact is that my husband belongs to a different nationality and a different faith, respectively. In fact, I have never seen them to somehow follow their religious practices, but in truth, my relatives do the same.
I even could not think that the baptism of the child would have at least some significance for him, it seemed to me that he would not pay attention to this. And, no, it turned out, very much turned.
Well, you still do not adhere to their traditions – I tried to reason with him, – What difference do you mean ?. But, he did not agree with me in any way. And come on then, we will behave as our traditions demand, he said.
In general, the situation was insoluble. The only thing we could do was have a fight, but there are a lot of other reasons for this, so we decided to just close the topic.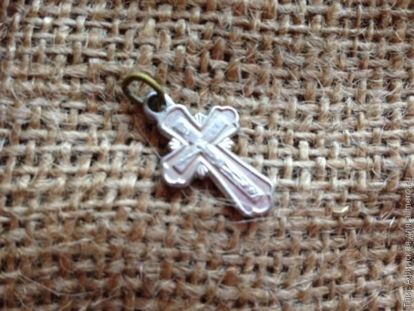 We saw the solution to the problem only this way: when the daughter reaches the age of majority, she will decide what faith to classify herself, and we will not prevent her from doing so.
At the moment, both my daughters are not baptized, while they show a purely childish interest, when, for example, we go to church, or when we see icons with friends. And sometimes they even ask the question: Mom, and when will you baptize us ?.
Frankly speaking, I am ready to do it even tomorrow, but I hold the opinion that the faith and traditions of my husband should also be respected, therefore I answer: That's when you grow up, you decide whether you will be baptized or not. Of course, they are shouting in one voice. We will !, but before the age of majority there is still a lot of time and everything can change.
I admit honestly, I never thought that I would face a religious issue in my family, and neither from my side nor from my husband there are no people who are traditionally religious. And it turns out that for any person the question of religion or nationality is always acute and even for his loved ones it can be difficult to make an exception.