I live in Obninsk and give birth to my babies in an ordinary hospital. At the same time, my friends who lived in Moscow attended various partner birth courses there, where they were told that giving birth was best at home with a midwife, in natural conditions, so that the father would take part in the birth and cut the umbilical cord himself, put to the chest – after all, all this was then not allowed in the maternity hospitals.
I asked friends about everything. And it took a lot of weapons. But I did not dare give birth at home, but I asked to attach the child to my breast after birth, and they gave it to me. And when my baby was about a month or even less, my friend Natalya, who had just given birth at home, came to visit me.
Being a supporter of all alternative, she decided to take this step. Her husband, mother, midwife helped her during the birth. And, thank God, the baby was born healthy. And Natalia is at my place. My child was just awake. Natalya busily and quickly began to tell me how to exercise with a child.
Quickly because I knew very well how little time a mother had for a month-old baby. He is not enough for either sleep, or food, or household chores. But businesslike because she is a teacher by education and vocation. And he is very good at explaining everything.
Natalia girlfriend teaches me to do baby-yoga
Natalia explained to me how important it is to do physical exercise with a small child, when he himself still can not do anything. Physical development is closely related to mental. Children who are engaged in baby yoga, develop faster than their peers, not only physically, but also intellectually.
The first thing she put the child on his stomach. So, Natasha explained to me, the child will have faster and better digestion in the stomach. If he suddenly burp, he will not choke. He will start to keep the head and turn over on the side.
Then she put her index finger in Serezha's palm, and her palm clenched, tightly clasping her finger. This is a grasp reflex, "explains Natalia. I put my other index finger in the other palm – the same effect! See how tightly held, – says a friend to me. And suddenly raises the child up, holding his hands.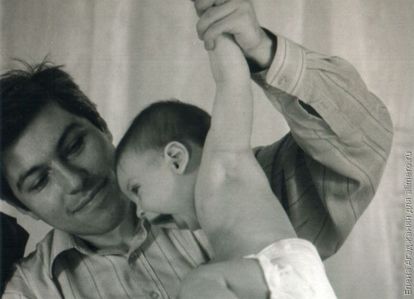 Then she took one hand for his right arm and the other for his right leg, and lifted her. And also – for the left hand and for the left leg. And then she took her legs (here I was tensed) and lifted her a little too.
It seemed that the child liked it all. He did not know how to smile, but he didn't cry! Then Natalia began to quietly twist it in all the above listed positions. So we help the child's right and left hemispheres develop evenly, "Natasha explained her manipulations to me.
Then she put the baby on her stomach again and pressed the sole under his toes: fingers clenched! Then she put her palms under his feet, and the child pushed away slightly, gradually he crawled away to the corner of the bed. These are reflexes. Then she put him on his feet and began to drive, holding the handles. So he quickly learns to walk.
Gauze diaper for a boy
I was only amazed! The whole lesson took no more than 10 minutes. Finally, Natasha explained to me how to make diapers from gauze. After all, I have a boy, and it's bad all the time to keep him in waterproof diapers. Sometimes, when the child is awake, you can use gauze diapers. Make them easy: you just need to fold a piece of gauze and place it between the legs of the baby.
But how to fix? The method was quite witty: a rezinochka made from a tubular bandage for the thumb was used as a fastener. This bandage had to be cut into pieces about an centimeter wide, and an elastic band was obtained, which securely fixed the diaper on the baby's waist and did not press it on his stomach.
This is how much my learned friend told me in half an hour! She left me with exercise drawings so that I would not forget them. And I did this baby yoga to the joy of the baby. When he learned to laugh, every time this gymnastics made him stormy delight!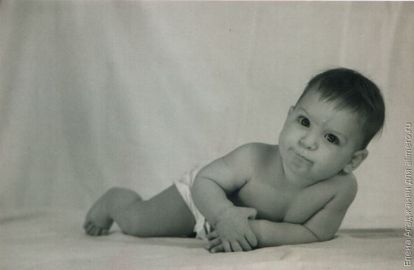 I am still grateful to Natasha – after all, I didn't get to know more about this gymnastics from anyone. And the benefit of baby yoga was confirmed by the practice: The child really very soon began to hold the head, roll over and crawl. At 6 months he was sitting, at 11 months he went, and at 2 he talked and knew letters.
But my youngest child didn't like baby yoga, I didn't do it to him. And the difference in the development of my children was very noticeable. Now such exercises show a neurologist in the clinic, but before that it was not yet Therefore, I am glad that I learned about baby yoga from my girlfriend.