I like to travel. Highly. Just like that, just get on the bus or in the car and drive towards the horizon. For as long as I can remember, I was never swayed on the way. But my daughter, I noticed such a problem. And I began to fight it immediately. My daughter at that time was barely 2 years old. I will share with you my experience in this matter.
What we took with us
First of all, gathering with her on the road, I stocked up with some water without gas. I took a couple of bottles, just in case. The bag also put the bag and lollipops against motion sickness. If we were driving in my car, I aired it a little beforehand and opened the window for fresh air. If I had to move in public transport, I chose a place near the door.
Before the trip, I explained to my daughter that it was not at all embarrassing to use the package, but simply convenient. Clothing will remain clean and neat. Persuaded her to spit the accumulating saliva all in the same package. She also offered to lie down and try to get some sleep. So the road passes faster, and will rock less.
The lollipops did not help much, and I adapted to give lemon peels to my daughter instead. Nausea subsided almost immediately. You can also add fresh lemon juice to the water, but this option is not for the amateur, but my little one didn't like this water.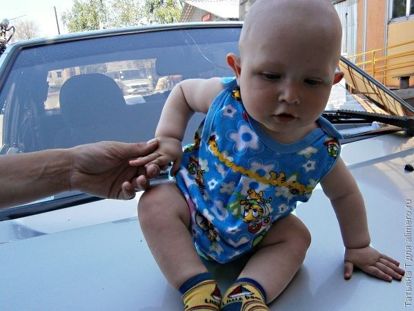 Our classes

I understood that my daughter could be swayed due to a not very well trained vestibular apparatus. Having decided to correct my mistake in this matter, I bought a large rubber ball (fitball), the one with handles. We conducted training on it. I put my little one with my tummy on the ball, held it back and swayed it slowly in different directions.
Then she turned her back and repeated the swaying. In addition to training with the ball, I tried to roll it on a swing more often. And even, not very quickly, on the carousel. More often we began to drive and by car, used any convenient case. After 3-4 months, I noticed that my daughter began to enjoy traveling. Now she was no longer swayed from a 20 minute stay on the road.
Now my beauty is 11 years old and she easily tolerates a journey of several hours long. May be awake all the way, or lie down to take a nap. True, water and lemon rinds are always with us, who knows what ….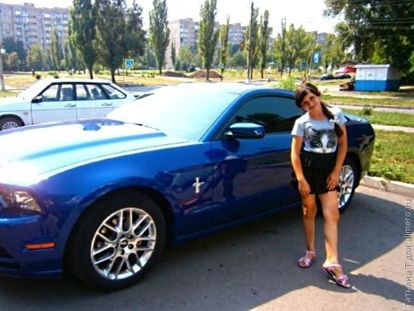 In just such a simple way, we overcame our daughter's tendency to motion sickness. Do you know such a nuisance? How did you fight her?