As soon as the woman takes the baby in her arms, she begins to realize that his life and health depend on her. However, so much more needs to be learned!
Especially careful care, in the first months of life, requires delicate baby skin.
The range of children's cosmetics today is very large. This and the well-known Budchen, Baby line, sanosan, as well as domestic manufacturers of children's cosmetics.
If for skincare of the first child I used Budchen cosmetics, then with my second child I stopped at the domestic cosmetics Eared Nannies.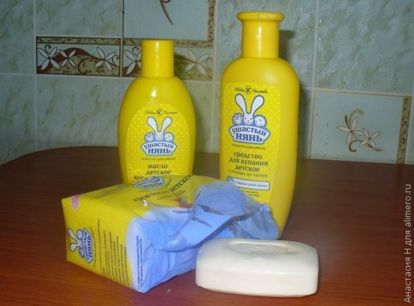 At the birth of the child I was presented with the entire line of this cosmetics. Of course, I didn't like everything, but the bathing liquid, shampoo, cream-soap and laundry detergent became part of our life.
I would like to note that all cosmetics are hypoallergenic and can be used from the very first days of a baby's life.
What do we like

We really like the bath with head to foot, containing extracts of grapes and aloe vera. It is well washed, does not nip eyes, and they can wash the child entirely. Although once we got either a fake or poor-quality goods, the tool had a terrible smell.

Shampoos and bathing foam did not cause any complaints. From toilet soap we prefer cream soap, it is very soft and does not dry the skin.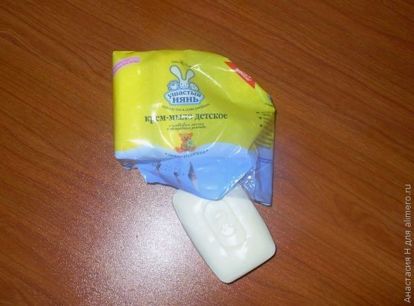 Loved the anti-inflammatory cream. It helps a lot if the baby gets irritated, and is simply indispensable in the winter.
What did not suit us

Absolutely did not like cosmetic oil containing aloe gel and extract of the train. After its application, the skin of the child seemed to be covered with a film, becoming sticky and cool.
Therefore, as an alternative, we used pasteurized olive oil.
To be honest, even with two children, I did not understand the purpose of the cream under the diaper. These creams are heavy, dense, unpleasant to the touch, regardless of the manufacturer. We did without them, although we did not suffer from diaper rash.
What kind of baby cosmetics do you prefer?