They say that the baby from birth must be taught to sleep separately from the parents, in his crib, otherwise he will sleep with you three almost to school. I also always adhered to this opinion, and in general I planned to follow most of the generally accepted rules for raising a child, such as: not to accustom to hands, moderately to indulge, not to be whimsical, not to accustom to silence, but not so.
Healthy sleep is necessary not only for the child, but also for the parents.
From birth, our baby slept at night from 10 pm to 5 am in the crib, without waking up. This lasted for about a month, until he began to wake up several times during the night, and each time more and more often. It was very hard for me to get up, feed, put to sleep and put in a crib every 2 hours. Without thinking twice, we began to sleep in three and we still sleep like this.
Of course, now it will be very difficult to teach a child to sleep in a crib. Moreover, it makes no sense to do it while he is breastfed, because at night the son wakes up often, and the milk acts on him like a sleeping pill. We have a small bed, albeit a double bed, so the three of us become cramped, and even at night we are afraid to move once more, so as not to wake the crumbs. But, as they say, it's better in cramped … than not to sleep.
Do not accustom to silence!
My friends, young mummies, told me how their kids can sleep peacefully under a television that is turned on almost at full volume, a working vacuum cleaner, music, etc. Since birth, they have taught their children to noise. I thought I would do the same, but I did not even try. I still go on tiptoe, and God forbid someone break the silence, my son will wake up right away.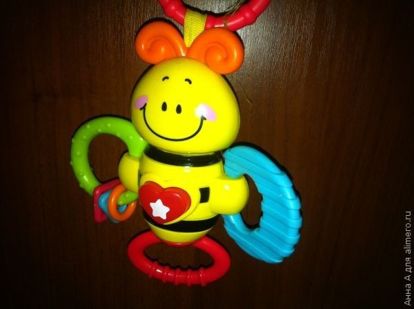 I am a person who loves calmness, peace around me, and, apparently, I want to pass it on to my child. My son sleeps very restlessly, tossing and turning, twitching, sometimes crying, sometimes it is difficult to put him to sleep, probably, that's why I protect his sleep so much.
Ironically, we now live near a big noisy road, and we only dream about peace. Even though we have been here for quite some time, I still can't get used to it. Plus, the neighbors from below and above love to knock, jump, listen to loud music, sort things out. At such moments, my nerves are on the limit, once I even fell and yelled at my neighbor, that after a long time nobody disturbed us either from above or below.
How to do, sleep with a baby or separately, to accustom to noise or silence, the case of each of the parents, but it's not for nothing that people have come up with these well-established rules, if you can call them that, it has been tested by many generations. If you want to keep your nerves and strength, as well as your child, please be patient and listen to the advice if you do not want to suffer like me.