One of the questions that is tormenting the future and new mothers is whether to give the child a pacifier or not. Because now there is an active propaganda of everything natural – from childbirth and ending with feeding, then the dummy is now considered the enemy of babies.
What is it for?
It is well known that the dummy is used to satisfy the sucking reflex of the child, which, in theory, should satisfy the female breast.
Of course, the child's mother's breast is needed not only to get food from it, but also to calm during stress and pain (during teething, for example).
It is believed that children with pacifiers subsequently have many problems with the oral cavity – starting from bite and ending with sick teeth. Honestly, I do not believe in it – I was growing up with a nipple, my brother and her, almost all Soviet children hard sucked penny pharmacy pacifiers – and the bite is normal for everyone.
Some people say that a rubber stepmother (I saw this wonderful phrase on one of the forums) is an attempt by the mother to replace herself, which is unacceptable, because the mother should always be near the baby and if the baby requires a breast, then she needs to give. And no matter where it happens – at home or in a shopping center.
I consider such an approach to be fanaticism, because it turns out from such statements that mothers of babies with soothers are bad and dishonest. This is absolutely not true, but moms also have their own lives. And not a mother with a child, but a child with a mother.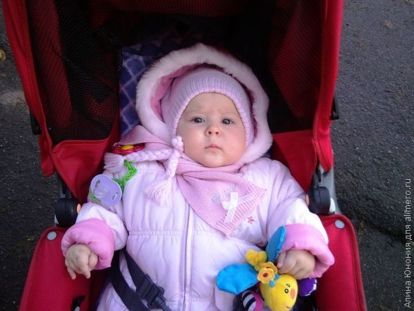 Honestly, before the birth, I somehow did not even think about the nipples. It seemed to me that this is a mandatory attribute of all children, and upon arrival from the hospital I will buy a pacifier for my daughter.
However, my mother-in-law was ahead of me, which brought the nipple to the hospital. Yes, I know that after the birth of a child, it is necessary to apply to the chest as often as possible to stimulate lactation, but my daughter cried so often, and my chest hurt so much that I replaced some of her requirements with a pacifier.
During walks, the nipple was my salvation, because my daughter was very tame, if she didn't sleep, she would start crying until she was taken in her arms. She slept longer with a pacifier, and when she woke up, she was not so capricious.
I often heard the stories of moms that they tried many models of nipples, until they found the only one that the child agreed to take. My daughter had the most usual Avent dummy, which I occasionally changed as the baby grew up. By the way, for some reason, the nipples 0-6 months and 6-12 months are completely different from each other in size, except as a picture.
Among the gifts was another Chicco dummy, but I didn't like it, because my daughter had adapted herself to pull her out of her mouth, but her appearance didn't satisfy me.
It is recommended to change the dummy every month or two and in case of damage. Of course, it should be kept clean and not given to the child after the fall.
In such cases, it is enough to rinse the nipple with water. By the way, for me a great helper was a special chain with a clip that was attached to the daughter's clothes, which prevented the fall of the pacifier.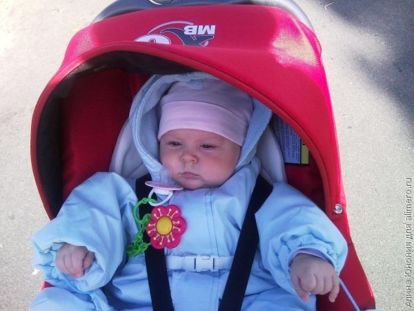 It is convenient to store the nipple in a special container or use a special cap that protects it from dirt.
When wean a child from the breast and pacifiers – each mother decides for herself. I decided that the year is the most. In order not to get up two times, I decided to remove the soother at the same time as the HW was folded and to teach the baby to sleep separately. Hooray, I managed it almost painlessly.
By the way, I read about the miracle way – the pacifier needs to be attached (glued or nailed) to the wall – so supposedly you do not deprive the child of the pleasure to suck, but also do not leave it freely available. And every day with a knife cut off a small piece from it. Personally, I have not tried this method.
Dummy really helped me. Despite the warnings of her opponents, the daughter gained great weight (for the first three months the increase was up to 1500g per month). Now my baby is almost 4 years old, a recent visit to the dentist has shown that all her teeth are healthy, there are no problems with bite.
By the way, a boy walked with us, who didn't have nipples, so he found 5 teeth with caries. So, I still tend to the genetic factor.
I do not want to convince anyone in any way, just share my experience. I hope someone will find it useful.
And how do you and your kids feel about the pacifier?