When I was pregnant with my daughter, somewhere in the 25th week, I began to notice that she was hiccupping in her tummy. When she was born, immediately after her first cry, she began to hiccup again. And when we came home from the maternity hospital, I also constantly observed the hiccups of the baby. As a young and inexperienced mother, it began to bother me.

Why baby hiccups
When a pediatrician came to us, I said that I was scared by the frequent hiccups of my daughter. But she calmed me down and said that this is a very frequent and common phenomenon. This is mainly due to the fact that the babies are still not fully formed gastric tract. You just need to watch and determine at what point the daughter begins to hiccup, how long it lasts, how hard she endures. Then the reason will be clear.
It turned out that in most cases children hiccup when they are cold. By the way, my grandmothers, too, often put forward this version and immediately tried to wrap up her daughter in a hundred clothes. In addition, the baby may stutter if there was a sharp change in the situation, or someone or something frightened him.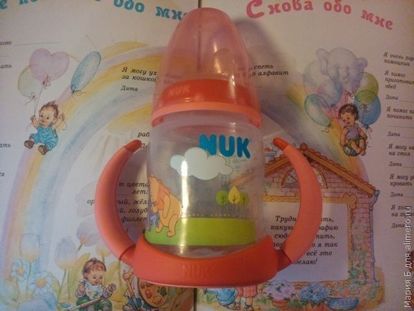 The second most common cause of hiccups was the entry of air into a child's ventricle. This is especially the case for those who are bottle-fed, but then come to the aid of special anti-colic nipples on the bottle. We were breastfed, and still hiccupped. It turned out that the daughter did not take her chest correctly and swallowed air. The result – ik. Here, after eating, I was recommended to wear a baby with a post so that the air would go out.
Also, the cause of hiccups can be overeating, or, conversely, hunger or thirst. In these cases, the doctor advised me to monitor the baby's nutrition, not to overfeed him, and to avoid starvation.
There are other, unpleasant reasons that can talk about problems with the health of the child.
When hiccups are normal
I realized that not always hiccups are the result of some terrible affliction. This can be a normal occurrence, and it does not cause concern to the baby.
However, the norm, as the doctor told me, is when a child hiccups for no more than 20 minutes and at the same time he does not worry, and the hiccups pass by itself. If the baby has hiccups for a long time, and for this there are no visible reasons, such as cold, fright or overeating, then you need to contact a neurologist or check the ventricle.
For me in general, it became a discovery that hiccups can be neurological in nature.
How to help baby
When my daughter hiccups, it always seems to me that she is very hard, although at the same time she is quite cheerful, cheerful and mobile. Probably, I think so, because I myself am very hard to stand my hiccups. On the advice of a doctor, I use the following methods:
– if we are frozen – I take it to a warm room and warm it
– if we hiccup after a meal – I wear it in a column
– if we stutter from fright – attached to the chest
– if for some reason we could not eat for a long time and stuttered – again, our breasts to help
Now we are already a year old, and we still can periodically rest. Water helps us very quickly. To my great joy, we have no problems from the point of view of neuroscience. Therefore, now I do not beat the constant panic because of hiccups, but simply prevent it or help to get rid of it.
And your kids hiccup? How do you help them?