Diaper rats in babies, especially in the first months of life, appear quite often. Even if it seems to you that you are ideally caring for your child. For example, my sister Zhenya gave birth to a charming little girl Yulia more than a year ago and devoted herself entirely to raising a newborn. Work and entertainment were left out.
When the baby was two months old, I came to visit Zhenya. Despite the happiness from the birth of her daughter, her sister is clearly concerned. I thought it was just a workload, but I asked for the cause of the alarm. Zhenya did not hide and admitted that Julia began to appear diaper rash. Zhenya is already tired of fighting with them.
On the body of Julia, there were indeed unpleasant reddish formations. During our conversation, Eugene confessed one thing. Julia sometimes has to wait for 20-30 minutes in order for her mother to finally change diapers. My sister lives with her husband, and he spends all his days at work, no one can expect help from anyone.
I told my sister not to worry, but she first read some literature on caring for babies. In addition, I consulted by phone with women from our family who had already raised more than one baby. In principle, everything was not so difficult. Both grandmother, aunt, and mother gave roughly similar advice, books helped too.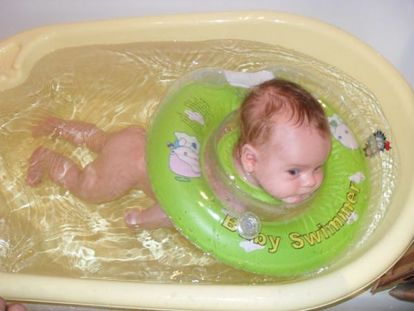 Aunt's Tips. My aunt said right away that you should change diapers at least 8-9 times a day, this will immediately reduce the appearance of diaper rash. It is difficult to keep track of and immediately change a wet diaper, it is better to adhere to this rule. Aunt advised to experiment, that is, to use diapers from different materials.
Tips grandmother. The grandmother, who raised three girls, said that diapers should be thoroughly rinsed. In addition, very gently wash and wipe baby. Granny added that it would also be useful to let the child lie in a crib without diapers for at least 10-15 minutes a day.
Tips mom. My mother chose to give conservative advice: consult a doctor. Better yet, look at the composition of the food that the baby takes except for breast milk. Food affects the composition of urine and feces, which determines the possibility of diaper rash on the baby's skin.
Eugene began to carefully follow these tips. For a month she called me almost every day and complained about the lack of results. I calmed her as best I could, begged not to worry and have patience. However, a month later Zhenya called me contented and happy. Diaper rash has become much less.