In this topic, I would like to talk about the experience of using some brands of baby cosmetics – Mustela bebe cream for dry skin, Bubchen sunscreen and Boo-Boo Baby bath product.
I have always been wary of choosing baby skin care products. I know that the skin of a child is very delicate and 100% absorbs everything that gets on it. Including all the filth contained in creams and detergents. Therefore, I try to use children's cosmetics to a minimum, only if absolutely necessary.
Cold cream for very dry skin Mustela bebe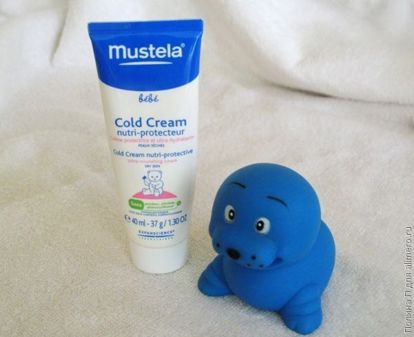 After winter, my daughter started having skin problems, so I decided to try this cream. Whether because of the cold weather, or because of the dry air in the apartment (although the humidifier was constantly working), the skin, especially on the arms and legs, became very dry and rough.
I bought the cream at the pharmacy, because before that, the impressions from Mustela cosmetics were only the most positive (they used children's foam shampoo and cream under the diaper).
The site Mustela stated that the cream protects the skin from the adverse effects of the external environment (cold, wind), provides long-lasting hydration, soothes irritation and relieves redness.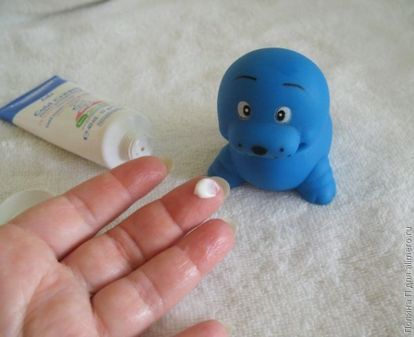 What you liked:
– pleasant smell and texture
– lack of allergic reactions
– there are no parabens and other harmful substances. However, I am not a particular expert on all of this … Maybe there is something unhealthy, but I think that Mustela is a class higher than Bubchen, Sanosan and other similar brands.
What did not like:
– expensive price
– after opening the package, the cream is stored for 6 months (although I don't know whether this point is attributed to the pros or cons)
– but the main thing – the cream did not help us at all! Both dryness, and redness, and irritation remained. Didn't even reduce these symptoms at all.
And our pediatrician is generally skeptical about Mustela. He believes that this is just a well-promoted, but stupid cosmetics.
Conclusion
From the very brand I have a good impression. But it is this cream – useless, no need to spend money on it.
If someone, like me, really wants to smear your child with something, buy our ordinary cream Tick-Tak factory Liberty better. It will be more confusing, and the money is not a pity. Although it is clear that there are situations when for children we do not regret anything.
Bubchen sunblock with protection factor 30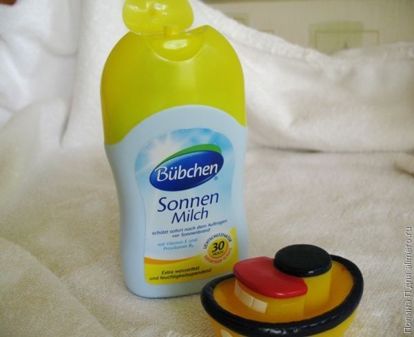 In general, I do not advocate the use of such tools for young children. But, nevertheless, for the second summer in a row I buy it before going to sea. We use milk very rarely, but there are situations when it is better to anoint a little child of the cheek, than to admire the red burned face.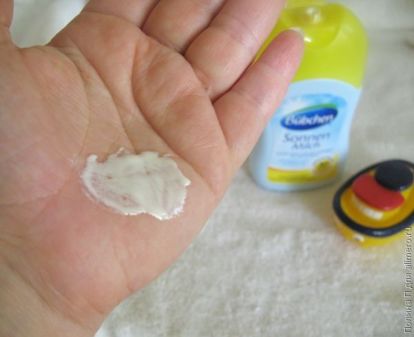 What you liked:
– affordable price
– the milk has a high protection factor and fully copes with its task
– can be used from the age of one (but without fanaticism)
What did not like:
– yes, in general, I liked everything, except for the specific smell characteristic of all Bubchen products.
– The shelf life after opening the package is 12 months, so it only lasts for one summer. But we save on sunscreens for adults, we use it with the whole family. The face, however, shines after it, but such an effect after all sunscreens.
Bathing Boo–Boo Baby From tops to heels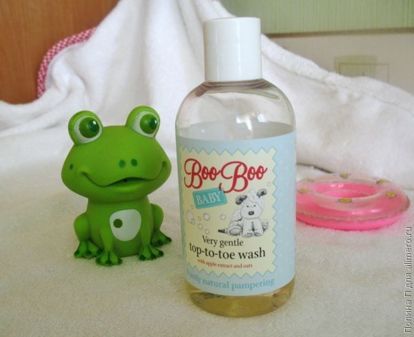 The brand is not at all promoted in Russia and is still unknown to me. I bought it at an organic cosmetics store, on the advice of the seller, when I chose shampoo for the baby (before that, they used to wash Mustela and Weleda's head). Recently, I have been slightly fixated on organics, so it brought me to this store.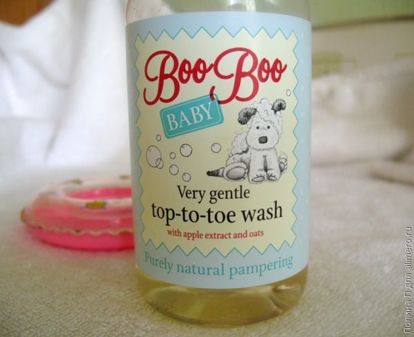 What you liked:
– very gentle, such a good shampoo. You can wash not only the head, but the entire baby
– hair after application is soft, smooth and shiny
– lack of allergic reactions in a child
– inexpensive price compared to peers (Weleda)
– good composition (but this is only from the words of the seller. I don't know if this is true. Experts may correct me and say that the composition is terrible. I attach photos from the label)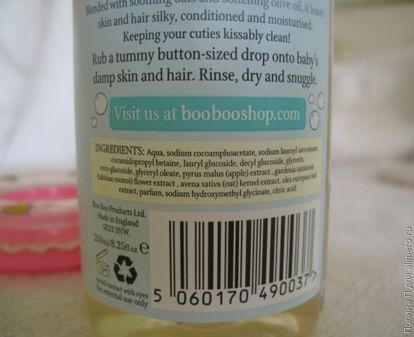 What did not like:
– There is no such, unless you assume that the unknown brand.
This is all that is still in our arsenal with our daughter. I would be glad if anyone else share his impressions about other brands of children's cosmetics.