It seems to me that today there is practically no modern child who would not know what gadgets are. Cartoons, talking cats, various toys – the industry offers a variety of solutions for kids. And then it depends on us, the parents, whether to give their children phones, tablets, laptops.
I have one friend who gives my son a tablet without any problems. She turns on cartoons for him, and the boy sits with him for several hours a day. And my mother at the time quietly doing household chores. Another friend constantly went with the phone and, accordingly, her son copied her behavior and now cannot imagine his life without this gadget.
There are other parents who hold the opposite position. With the advent of the baby, they hide computers, telephones and do not even turn on televisions, fearing to harm the child. In general, how many people – so many opinions, but definitely, all these gadgets harm our children.
In general, I am surprised at how quickly children learn with new technology. My daughter at 1.5 years old could work with a laptop, phone and tablet better than my grandmother. Itself turned on, turned off, launched music, various toys – in general, it worked at the level of quite an advanced user. Nor did I allow her to constantly sit with the gadgets.
All these modern innovations, of course, pose various dangers:
1. Harm to eyes. Given that everything is just being formed in children, including vision, gadgets with their glimpses of images can adversely affect this function. Our pediatrician said that the child should not look at the screen for more than 15 minutes in one set. And while the total viewing time should be no more than 1 hour per day.
2. Harm to the nervous system. When children watch cartoons in the evening that their parents run on computers, they get overwhelmed. As a result, it is difficult to lay down the baby afterwards, sleep becomes restless, nightmares can appear.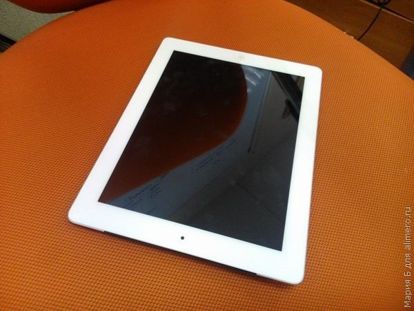 3. Dependence. As soon as the child gets used to some kind of gadget, it is very difficult to wean him away from him! And as soon as the parents cease to give the baby his favorite phone or tablet, attacks of aggression, hysteria and other inappropriate reactions begin. Therefore, it is not necessary to allow such a dependence! After all, this whole technique will never replace communication with mom, dad, grandmothers, grandfathers and friends!
Our fight against gadgets
My grandmother bought a tablet and brought it to our home. During my absence, in order to somehow calm my daughter, she began to give her a tablet. I was totally against it, because after this gadget my child simply became inadequate!
Tantrums, screams, bad behavior – it all started after the grandmother picked up her favorite toy and went home. And I had to fight with a screaming child and calm him down for some time. After that, the tablet has become a taboo subject in our home. Of course, for some time my daughter had a break-up – when the grandmother came, she demanded a toy from her! But over time, everything went.
We also had a struggle with telephone addiction. I could not constantly hide my cell phone, so I explained to my daughter strictly that this is not a toy and that it cannot be taken! Of course, this understanding did not come right away; we went through hysterics. But now my daughter does not respond to my phone at all.
And, of course, a laptop with cartoons! Here, too, I spent a long period of explanatory work – you can't touch it, you can't watch it all the time, you can't watch it closely, no more than 15 minutes at a time. Now we more or less calmly react to the laptop. But also passed through considerable whims!
Mom, share, and how do you develop a child's relationship with gadgets?