I think that baby diapers are very good and comfortable. But you need to part with them and get used to the pot. I will share my experience as we said goodbye to diapers. I hope to be useful for moms.
Harm or benefit?
Being pregnant, I was preparing a dowry for my son. That T-shirts, then booties, then undershirts. I bought a large package of diapers. A neighbor then was very surprised: why, they say, so much? And how without them? After all, they are comfortable and convenient. When the kid has done his job, everything is easy to wipe with a damp cloth. No unnecessary fuss and plenty of washing.
And the most important fact – the child is comfortable. In diapers, you can safely go for a walk. This was especially important in the cold, because my son was born in winter. Yes, and a trip to visit or a public place is also facilitated by diapers. Here I personally can not imagine how you can do without them. Especially in infancy.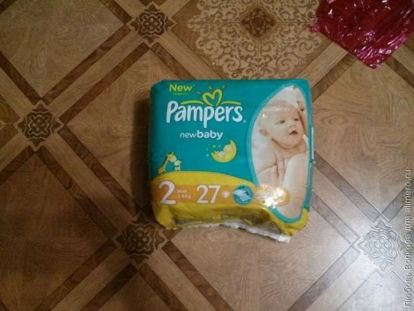 But there are moms who claim that diapers – it is continuous harm. I wonder why? After all, they were invented for good reason: Mom needs to make life easier, and the kid with them is easier and sleeps stronger and drier. I know from my son that when he is wet he cannot sleep.
And besides, I got a random experiment. Somehow, the son was very annoyed that he was sleeping wet. After that incident, I realized that still in diapers there is more good than harm.
My mother told me for a long time that I would put my diaper on as rarely as possible. She referred to the fact that he was a boy. And somewhere, once in a newspaper, she read a note that diapers are harmful to boys. Reason: the temperature regime is broken, the child's genitals overheat.
To reassure mom, we still took air baths. And just a long time were naked. My son liked when the skin breathed, I gradually taught him to cotton panties.
Age

But still, children grow and they need to be taught to the pot gradually. Now the son goes about his own business. But what did it cost me! I first took a diaper for a day and put it on the pot 100 times. Then we used a reusable panties. I also consider them practical and convenient to use. Then he switched to simple cotton panties.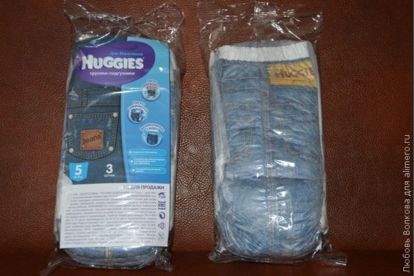 I think diapers are good, but it's time to give them up. After all, there are moms who just drag out this thing. And it is clear that the baby is 2-3 years old wears a diaper. From the side, as for me, it looks crazy. I believe that at this age the child should still do without them.