Among their peers who lived in our house, my baby learned to speak before anyone else. Even before the year she spoke about thirty words, and when she was one and a half she made sentences. I would like to share my learning secrets with you.
Everything should be timely, do not rush the child if he is not ready. I did not set a goal to teach my daughter to speak ahead of time. We all happened by chance.
With a song for life
My little Lena from birth was a very tearful and restless girl. I always carried her in my arms and talked to her. My daughter fell asleep very hard, she had to sing for a long time and swing her in her arms.
Baby quickly identified in their musical preferences. She fell in love with military marching songs and songs from cartoons.
Later, I learned that constant close contact with the mother helps the child develop better. The center of the brain that perceives singing is located near the center of speech.
Thus, when I sang to her before bedtime, I developed speech abilities in my baby.
When my daughter was three months old, my dad presented her with a book by Agnes Barto with short verses and vivid pictures. I put the baby on my stomach and read poetry, she listened attentively and looked at the drawings.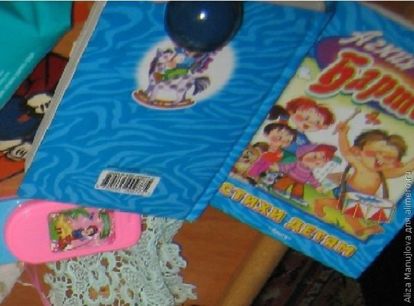 And at home and for a walk
My little Lena had another peculiarity – she didn't like to sit in a wheelchair at all. During the walks, I had to tell my daughter about today's weather, time of year, about the charms and peculiarities of nature. When we rode on the swings for a long time, I sang songs or recited poems.
So we learned how animals and birds say, the names of the seasons, some colors and the names of our friends.
Like all kids, my daughter loved to sort out small objects: buttons, beads, laces. I was very afraid that these accessories could be in Lena's mouth or nose, so I strung this little thing on a thick double thread. Laces and strings tied together in the form of balabonchikov. Fingering these toys, the baby developed her speech center.
We allowed our daughter to do all that she likes, thereby contributing to the intensive development of the speech abilities of our child.
Now Lena is four years old and she successfully learns to read.